JoLo Winery Wedding – Chris and Lucy's magical day…
Located in the historic Yadkin Valley, JoLo Winery was the perfect setting for a picture-perfect wedding for Lucy and Chris. A JoLo Winery wedding offers a peaceful, pastoral setting and a stunning view of iconic Pilot Mountain. Eighty acres of rolling hills, rows of grapevines, and abundant sunshine were all part of their beautiful wedding day.
Beginning the day with all the usual getting ready preparations, Lucy and her bridesmaids had a beautifully decorated little cabin (known as the Newlywed Chateau) all to themselves. The ceremony was held on the patio under the watch of iconic Pilot Mountain. A fun filled reception with family and friends followed. It was a gorgeous, joy-filled day from beginning to end.
Wedding Vendors
Triad ECO Adventures/Triad Trolleys
High Impact Entertainment (DJ)
Elegant Ensembles (string musicians)
See more Burton Photography wedding highlights HERE.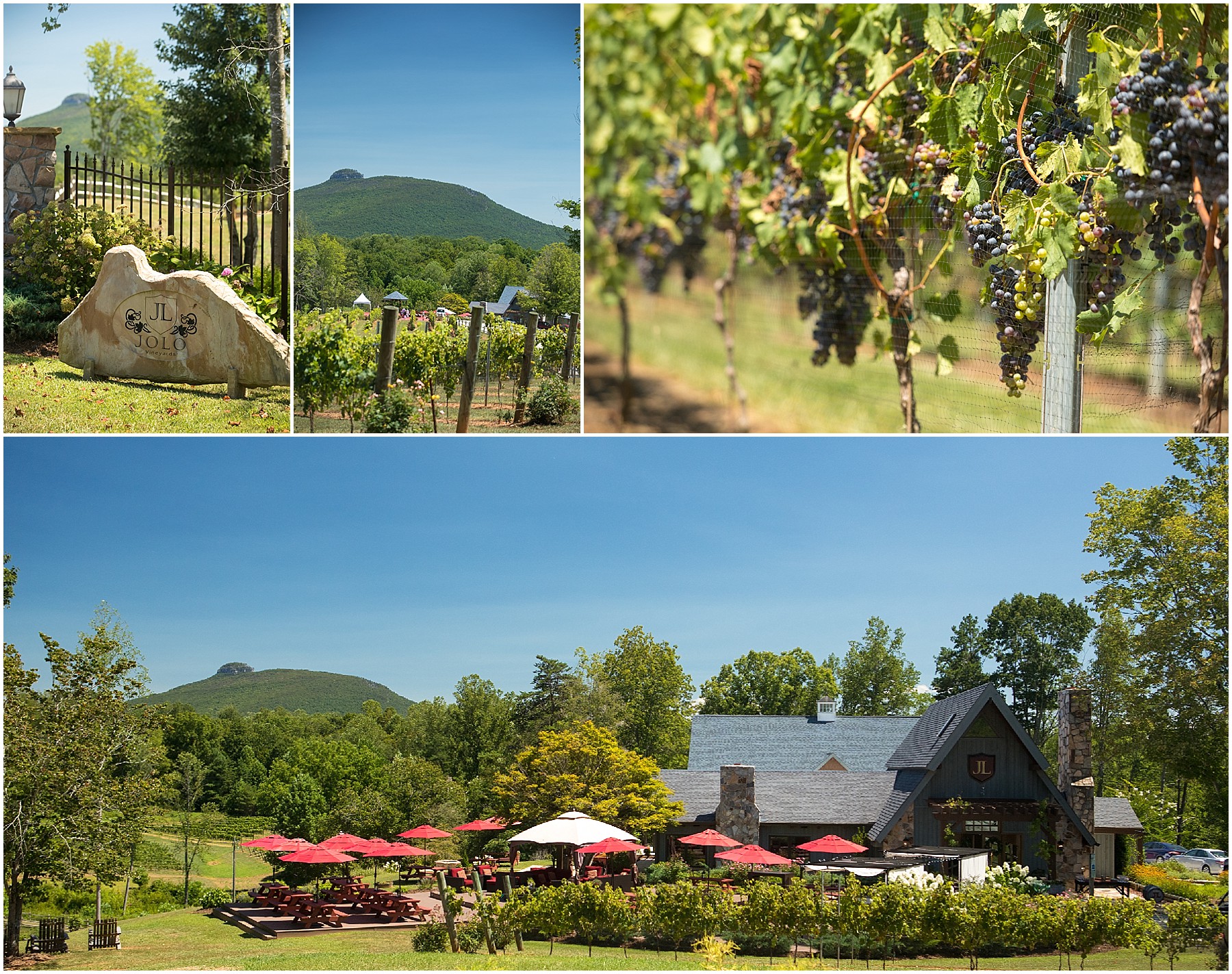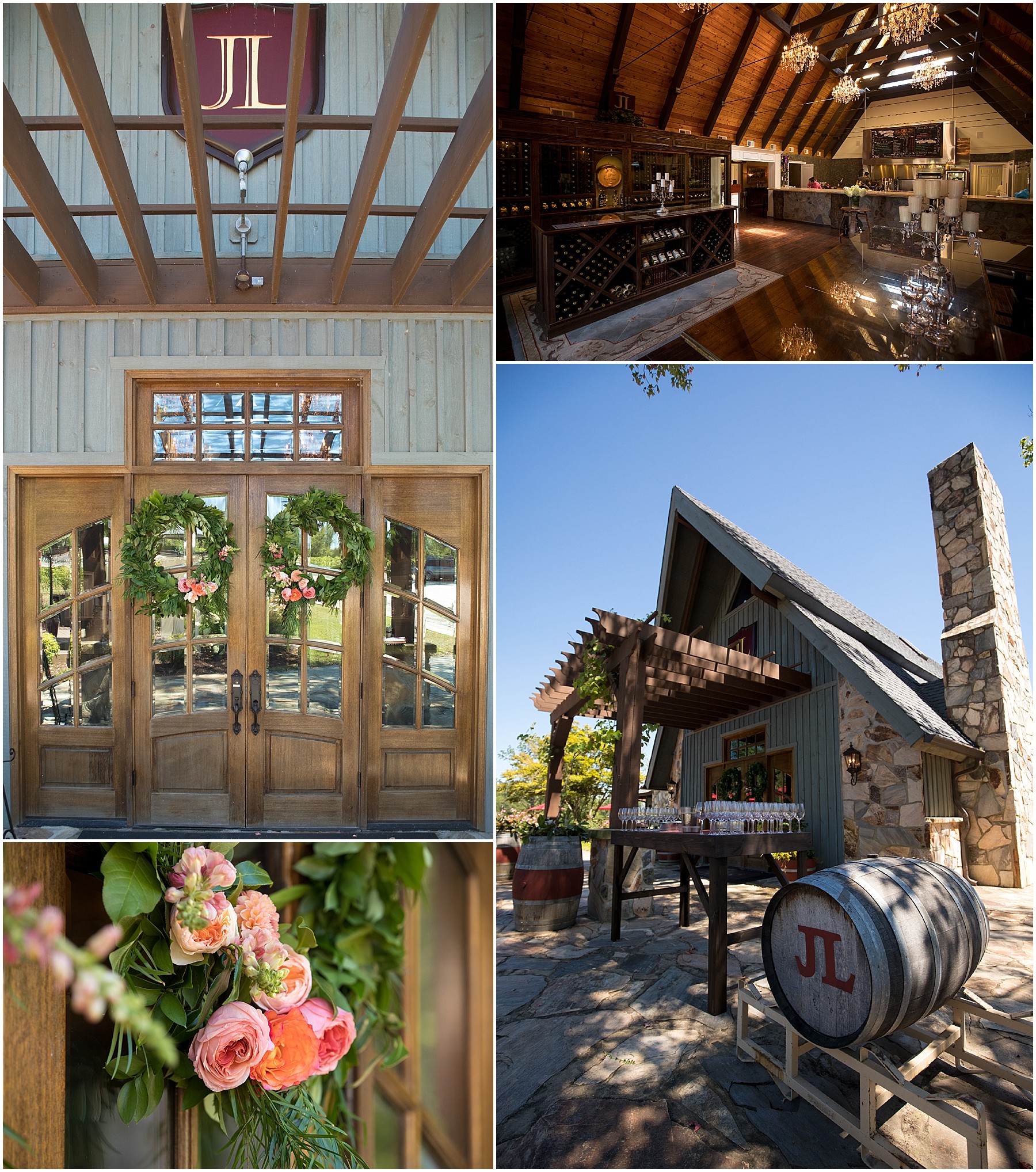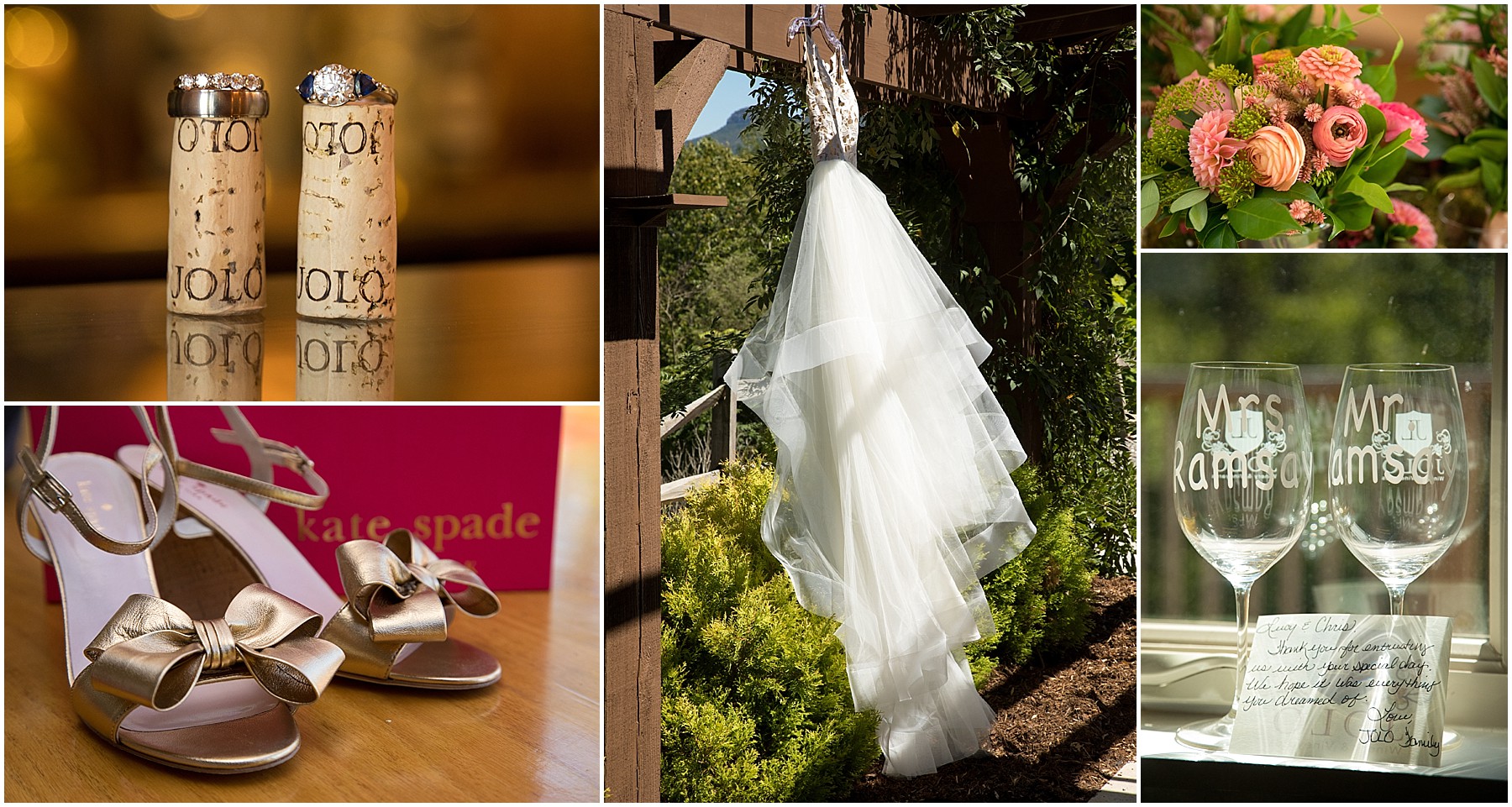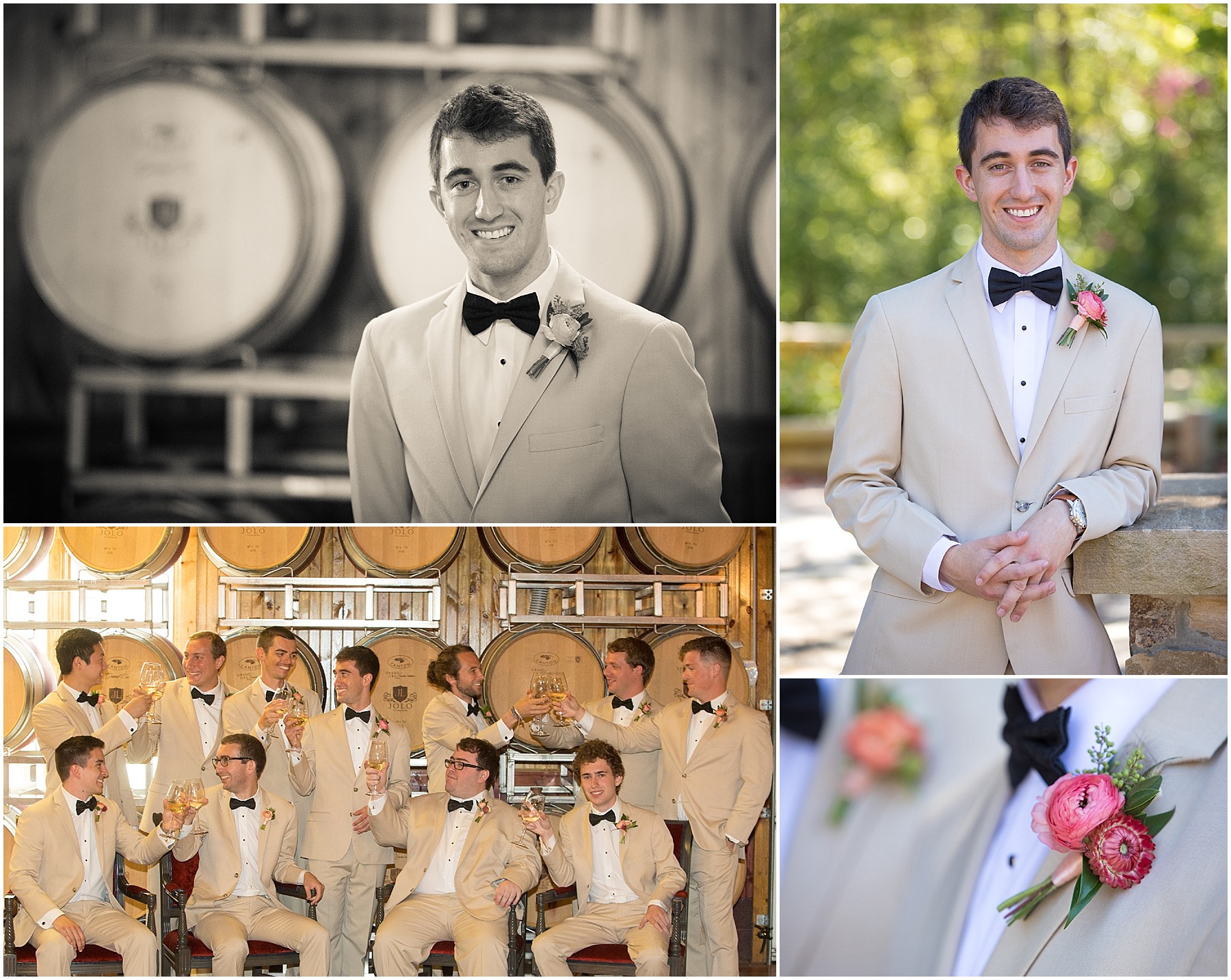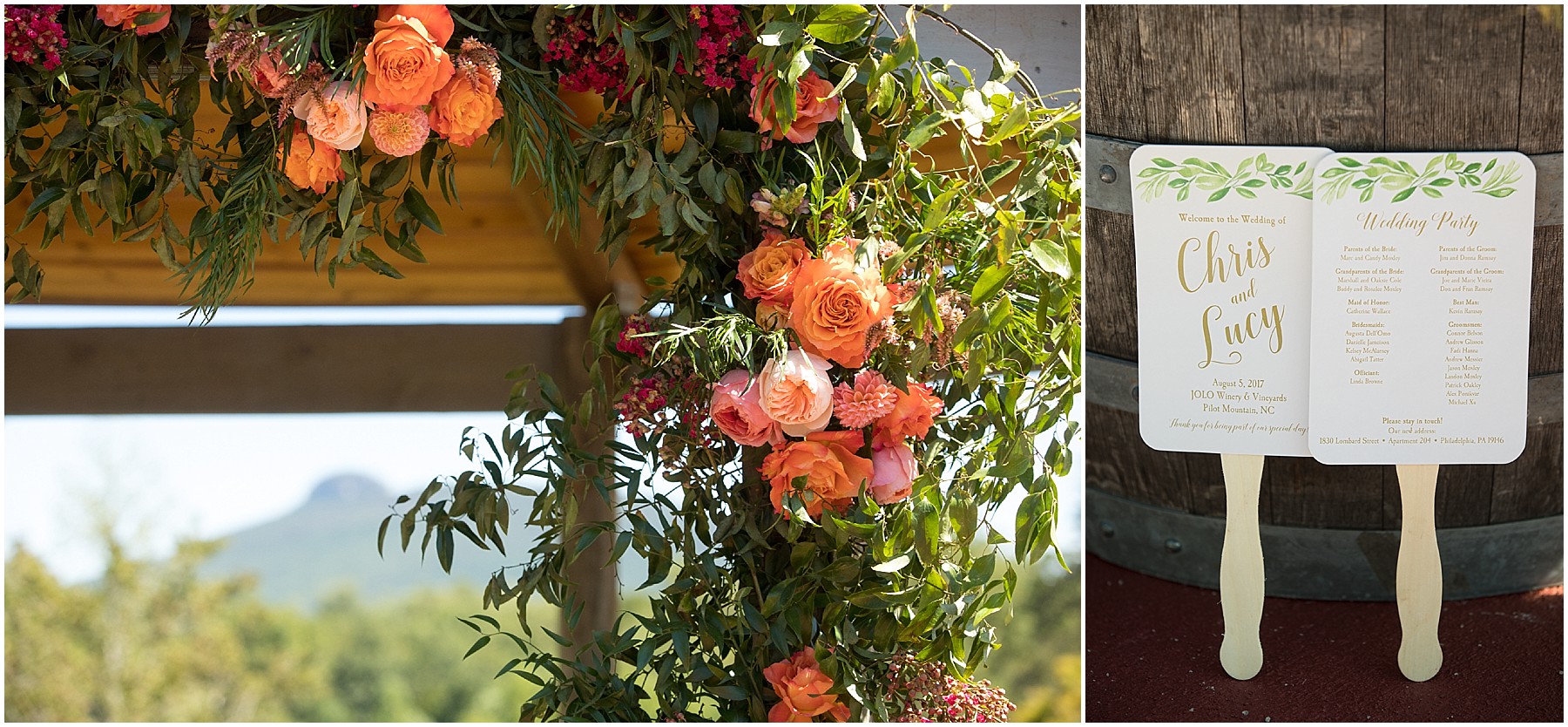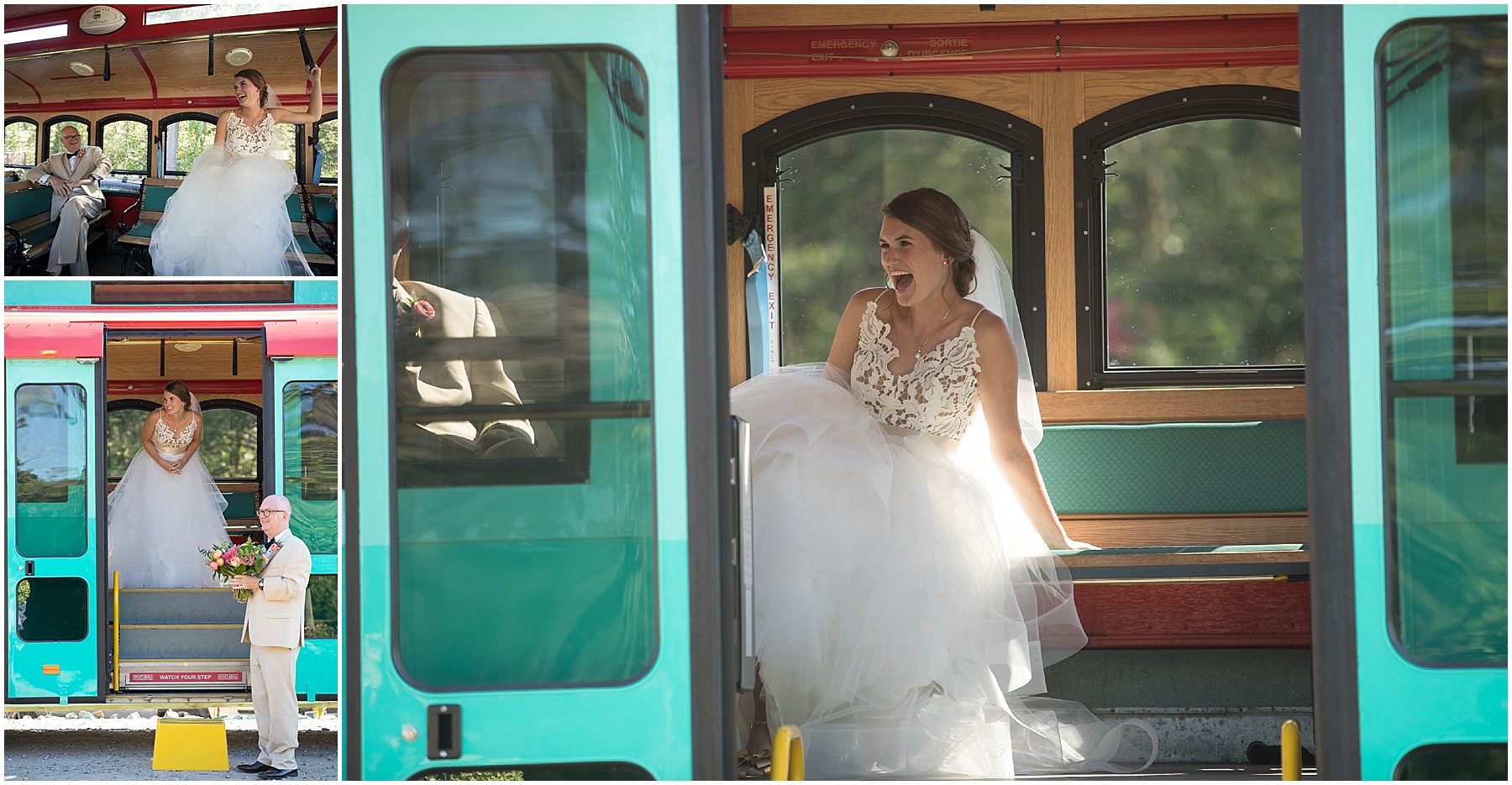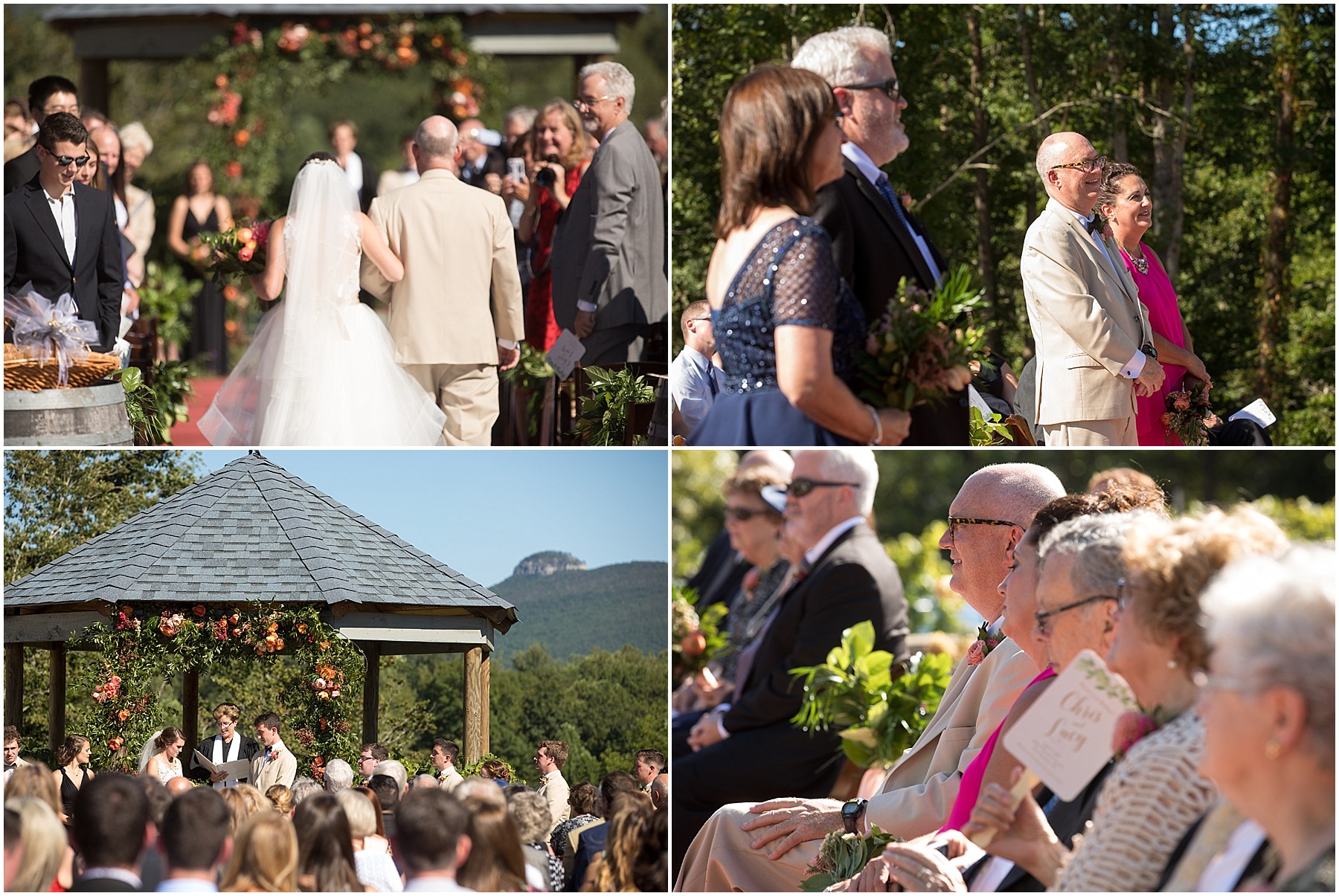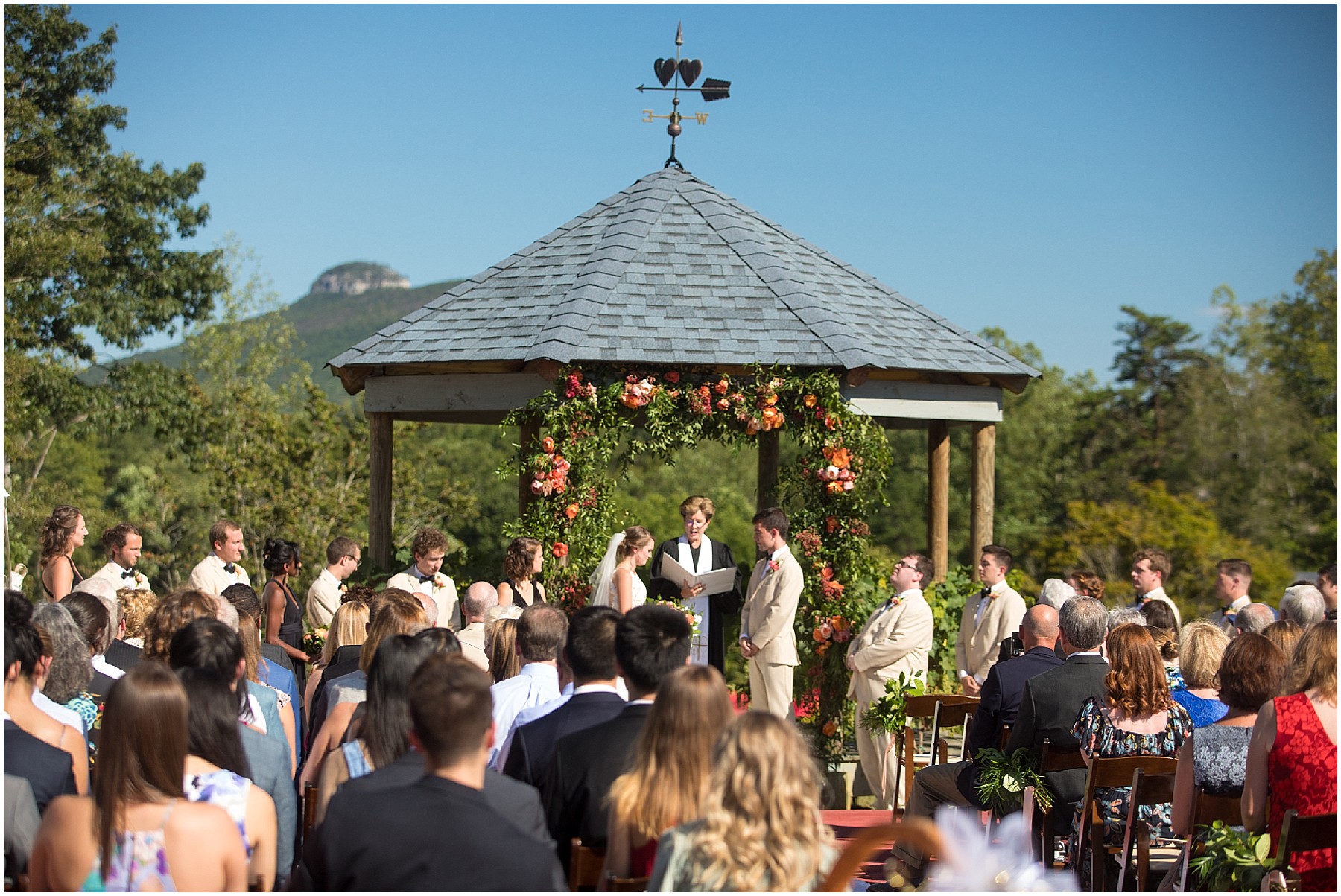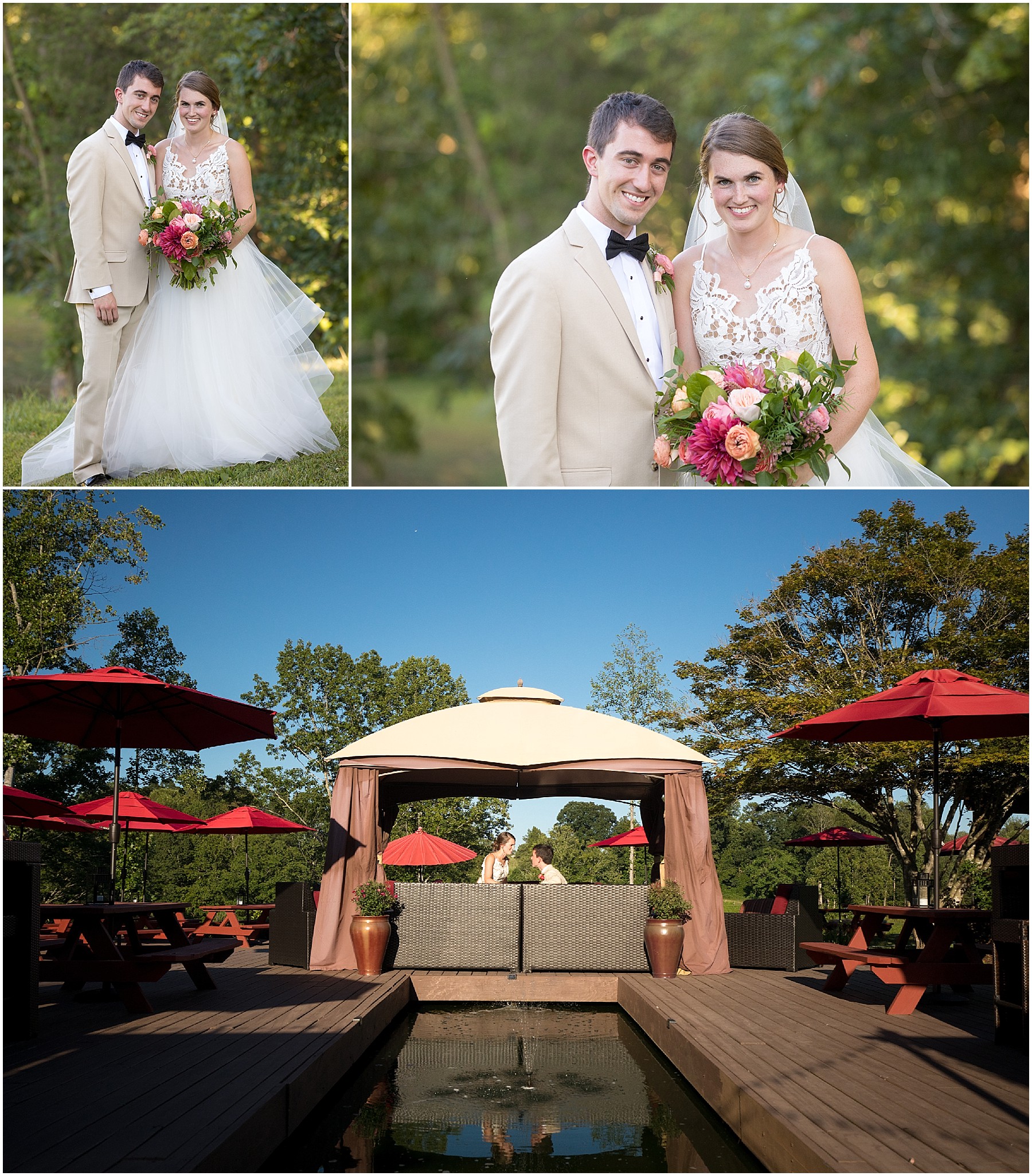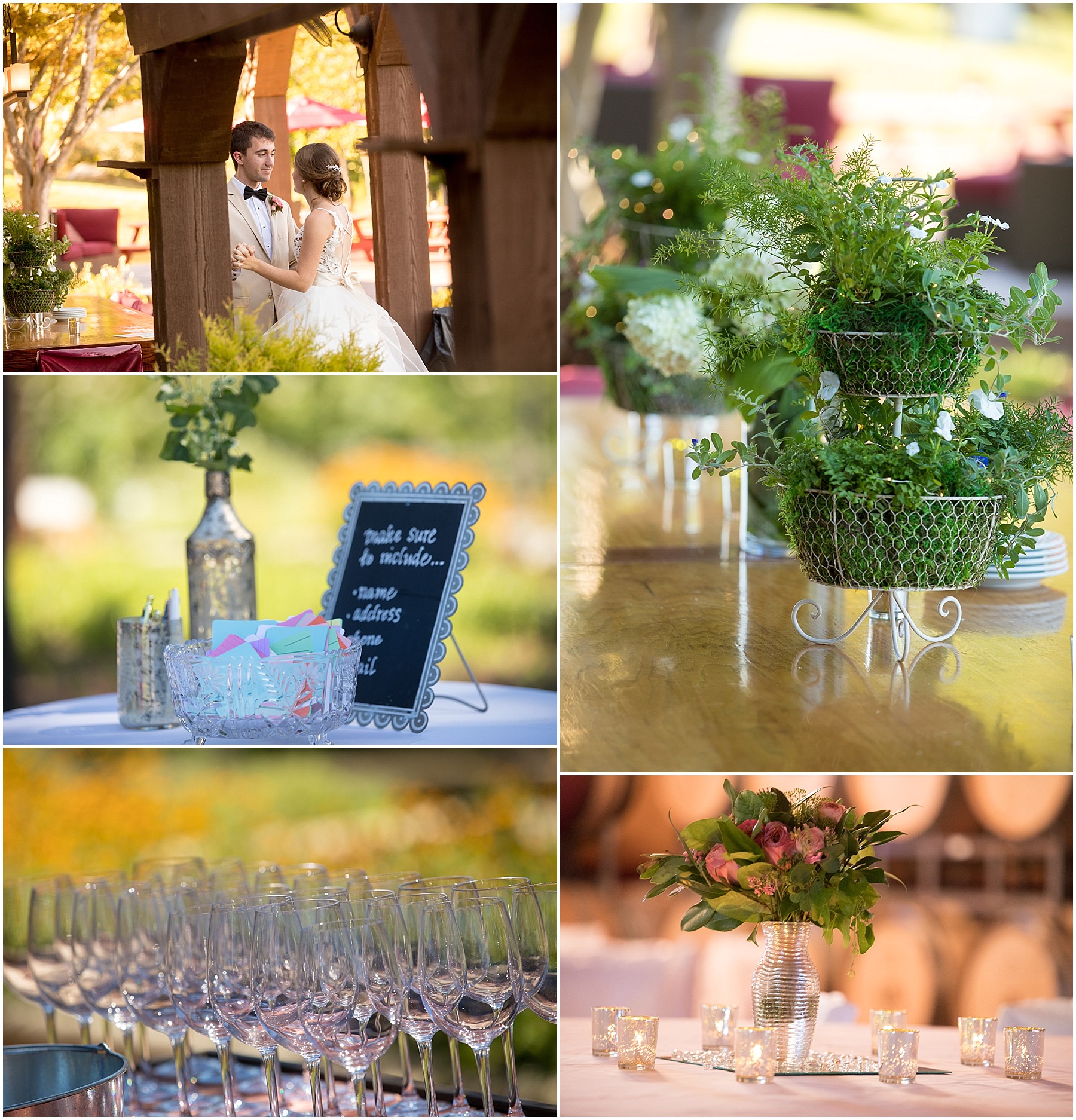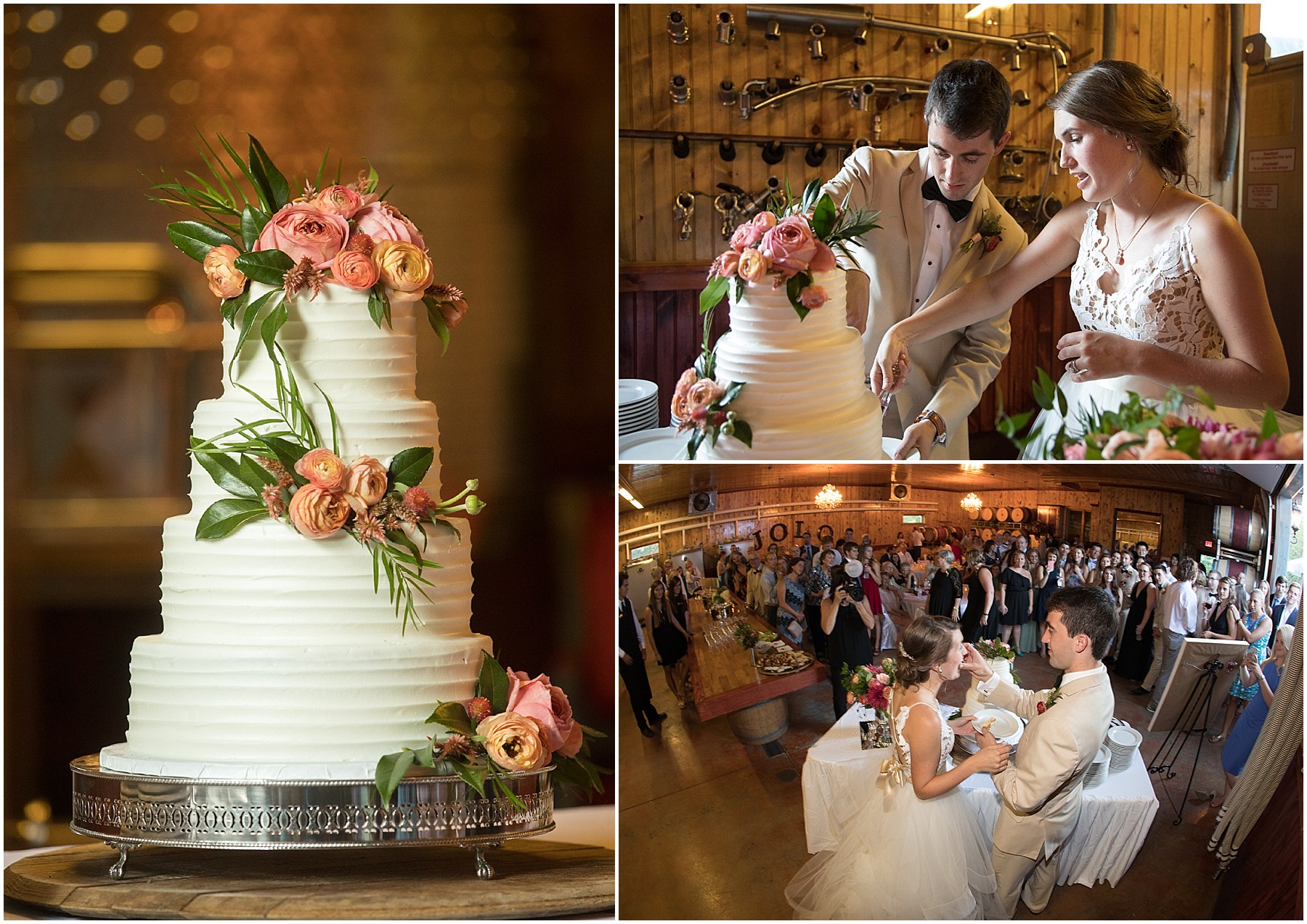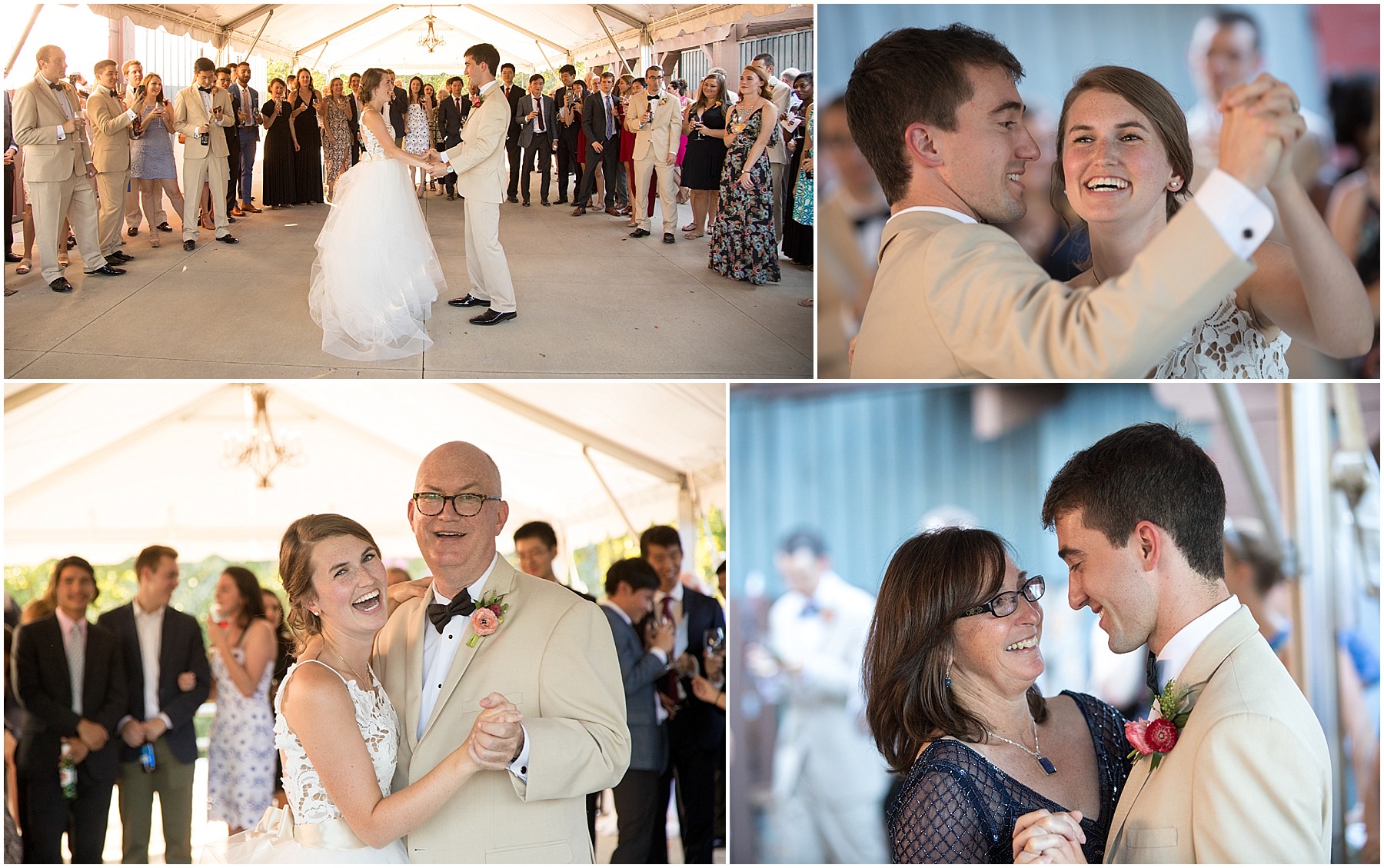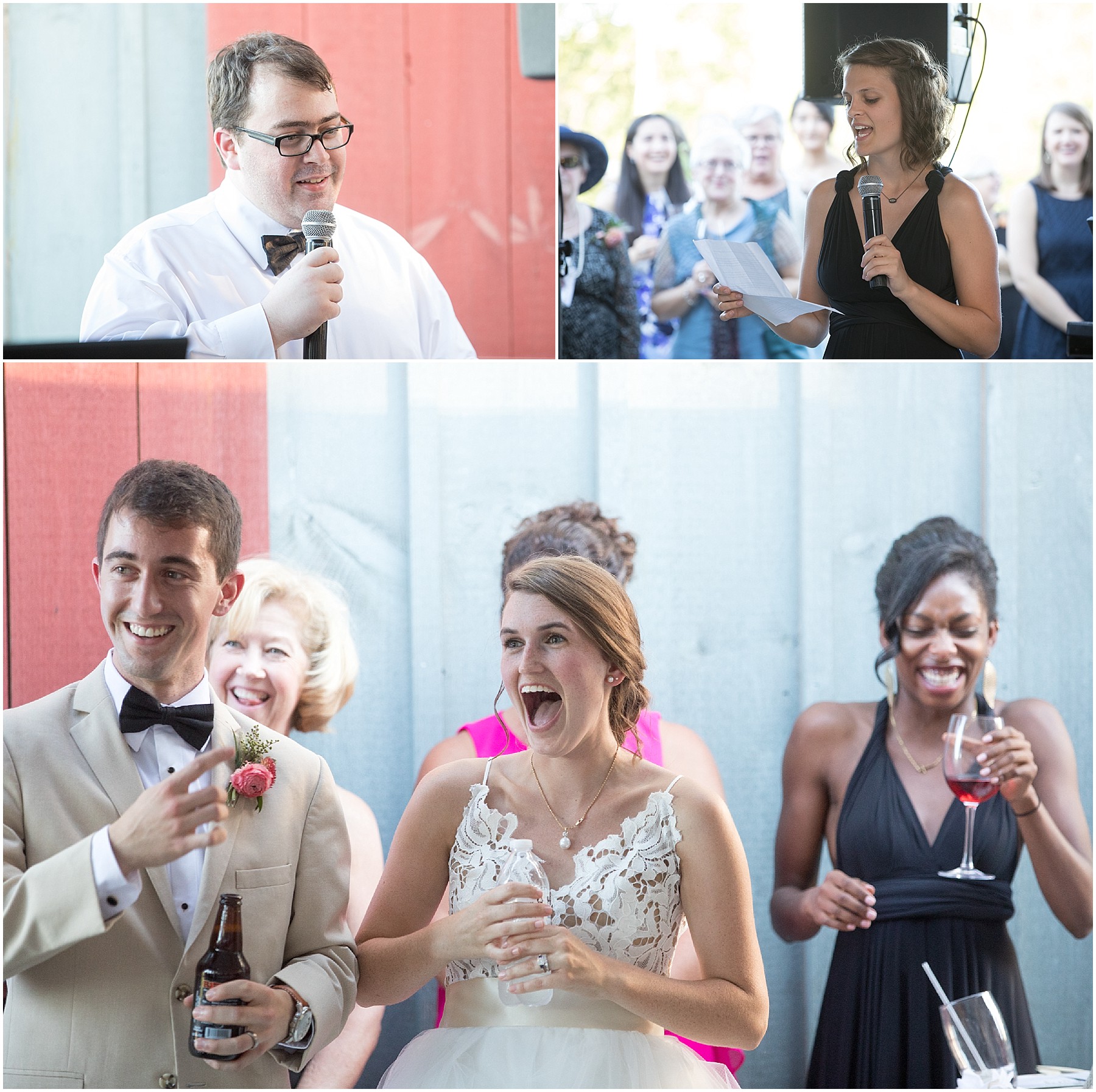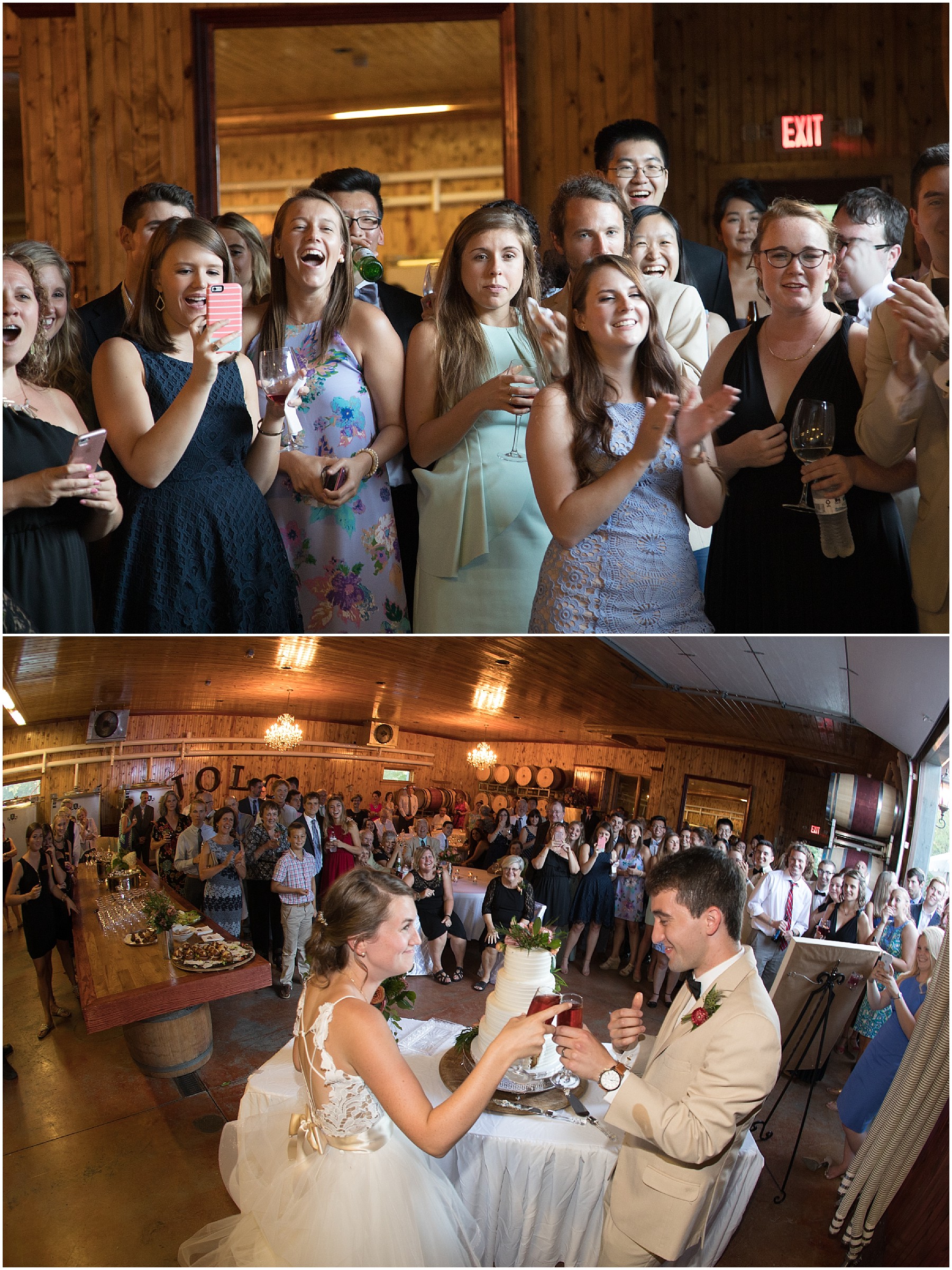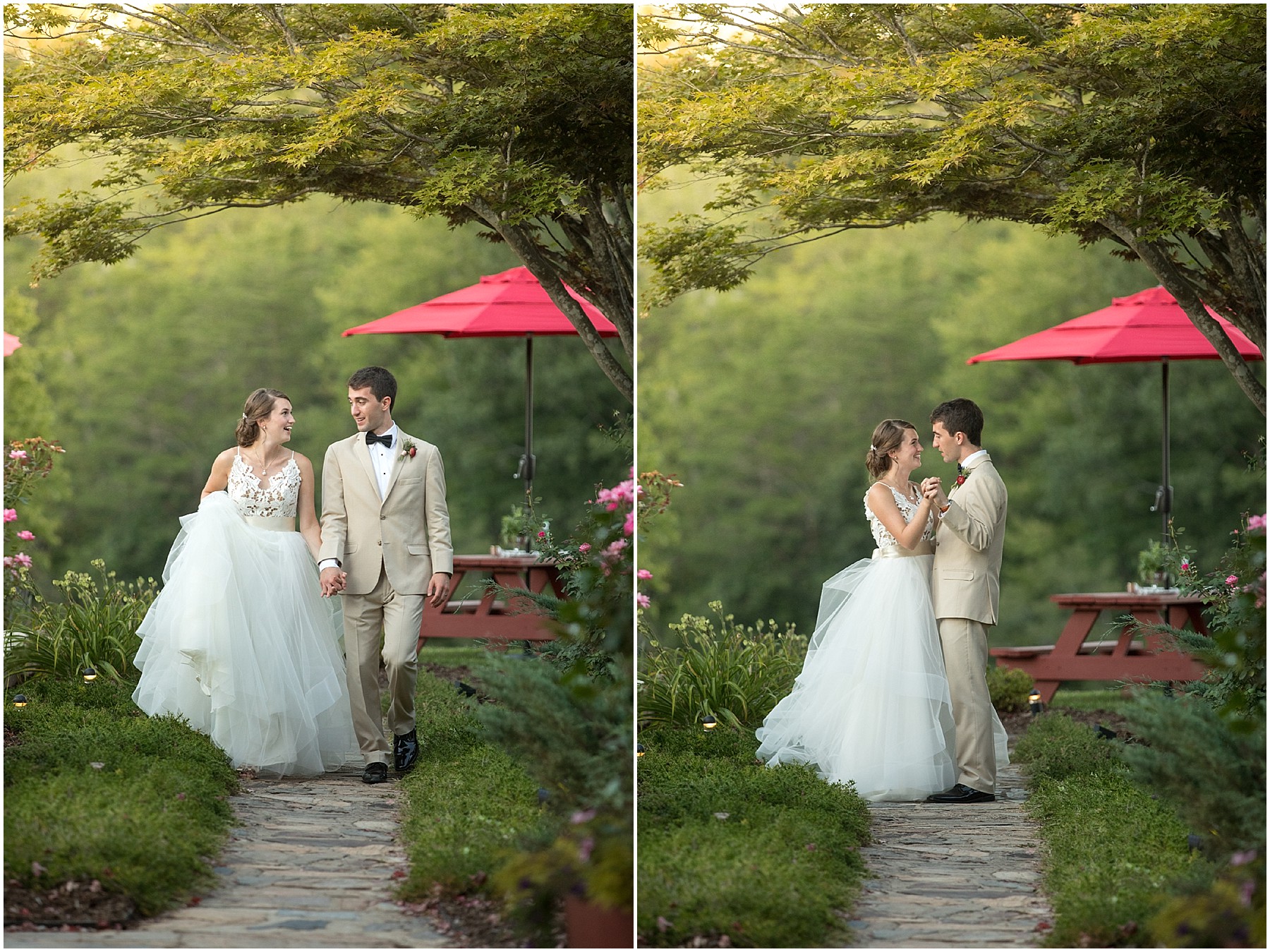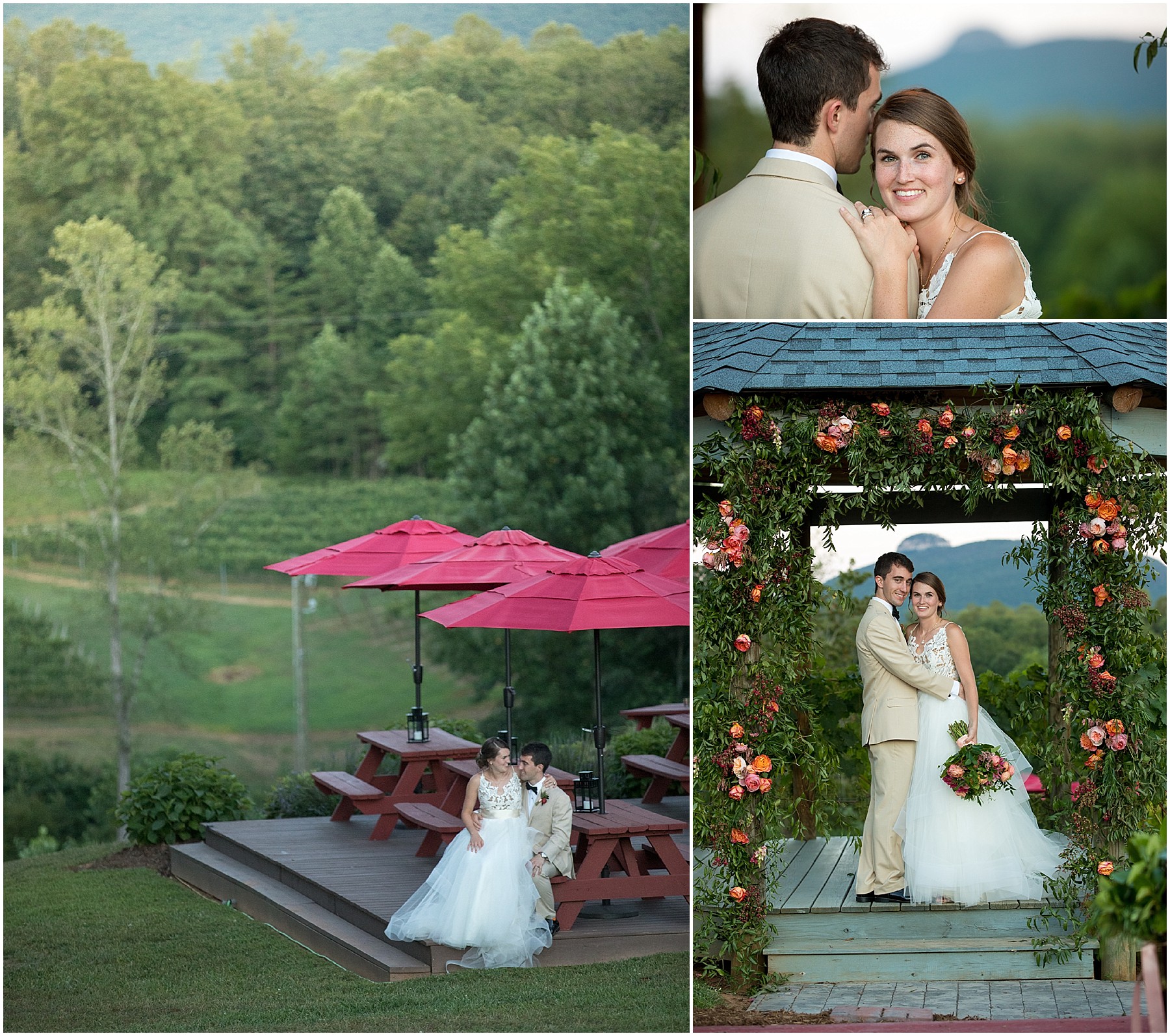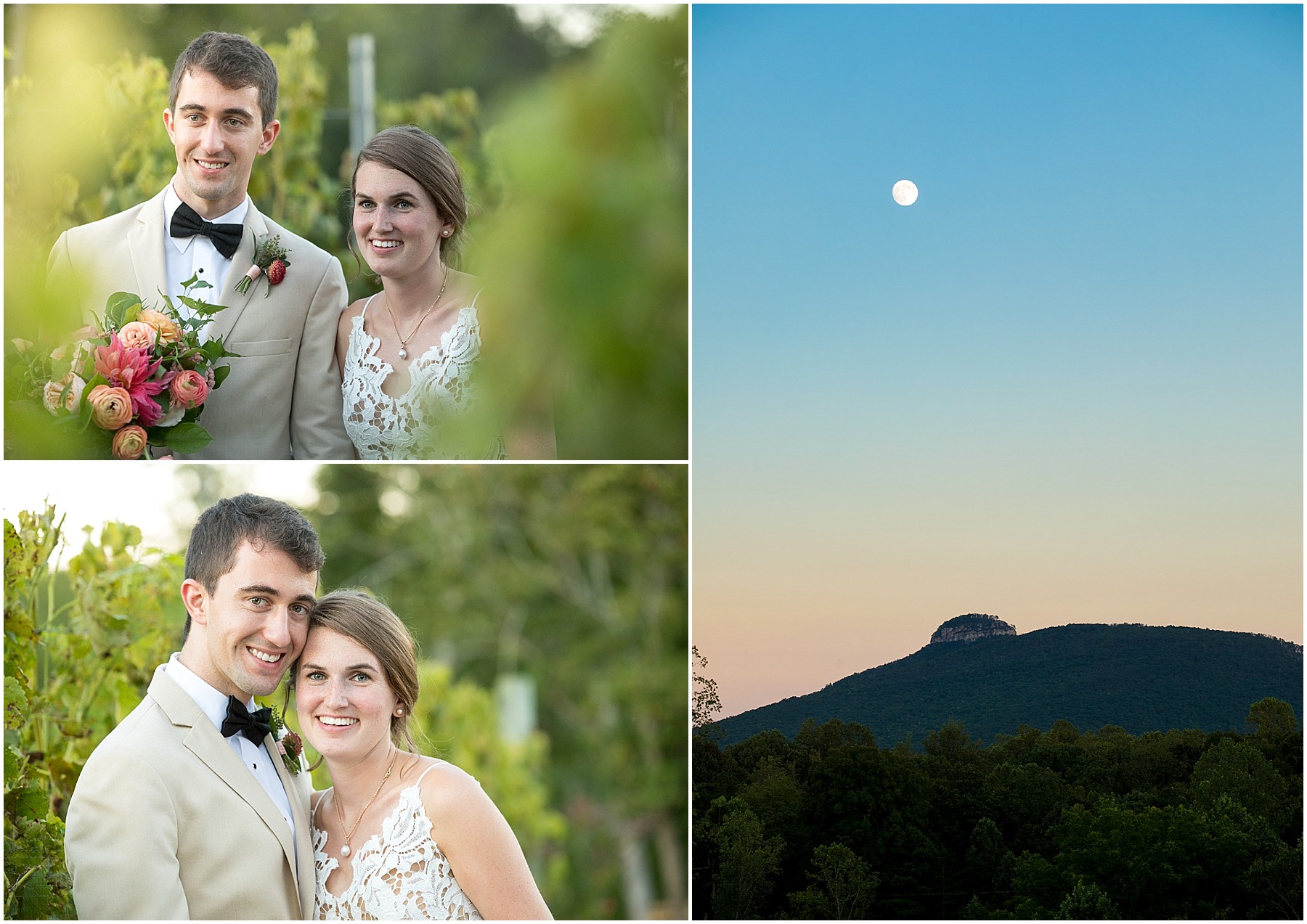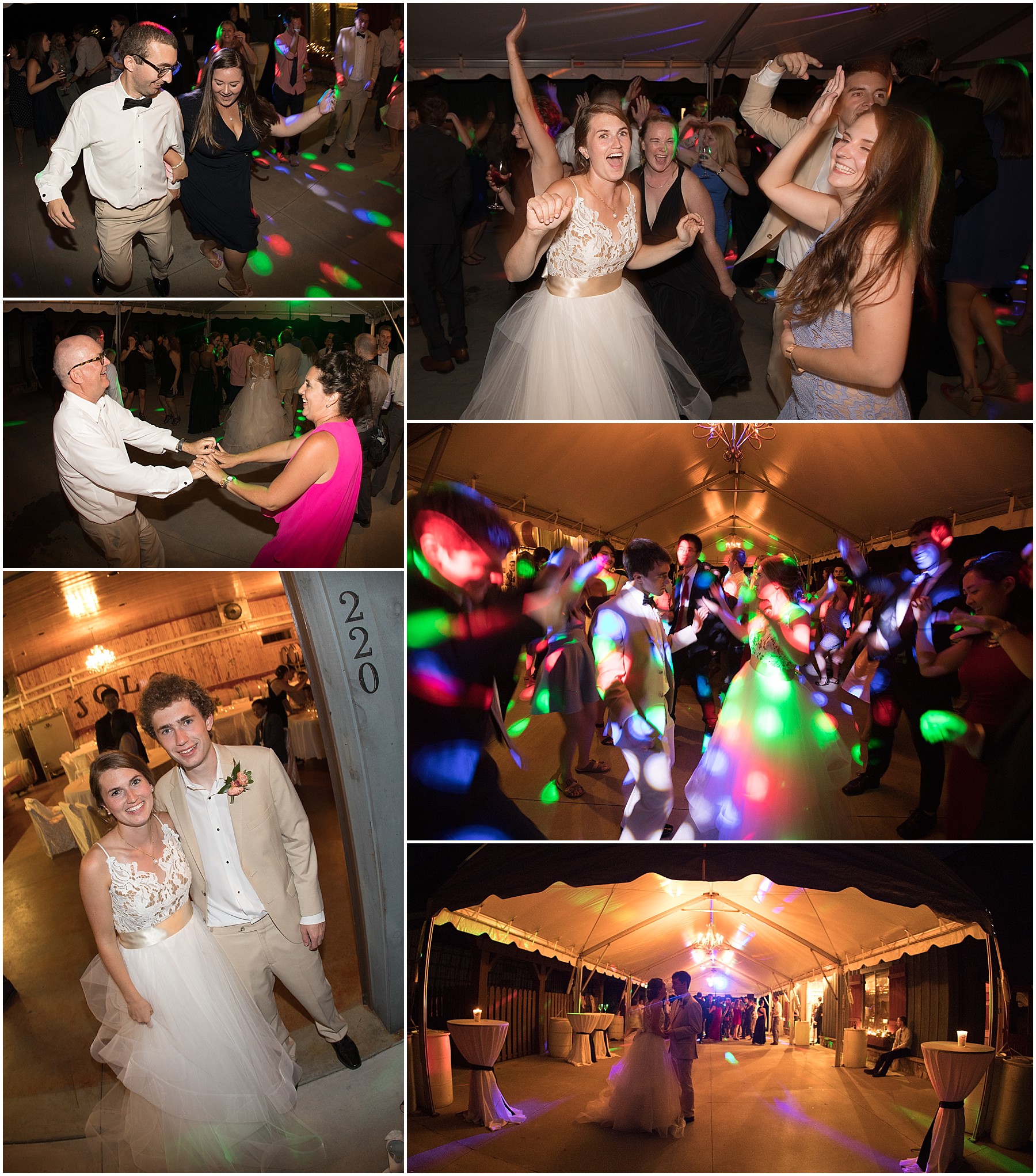 JoLo Winery Comes to Life
JoLo Winery is the life-long dream turned into reality by JW and Kristen Ray. The rocky soil and hilly nature of the property are perfect for wine growing. The Rays are setting a new standard in wine-making and hospitality. Their website announces that 2017 was the best year yet for grape growing and I'll have to agree that it was also a good year for Lucy and Chris to begin their married lives together.
Pilot Mountain History
Pilot Mountain is near to the town of Mount Airy – known as Mt. Pilot in the old Andy Griffith t.v. show. It's as quaint a place as you can imagine. Pilot Mountain rises to a peak of 2,432 above sea level and is one of the most recognizable natural landscape features in all of North Carolina. The Saura Indians, named the mountain "Jomeokee" meaning great guide. You can see Pilot Mountain from miles away. Pilot Mountain is part of Pilot Mountain State Park. It guided both Native Americans and early European hunters. The mountain was first mapped by Joshua Fry in 1751 by Joshua Fry and Peter Jefferson (father of President Thomas Jefferson).