Family Portrait Blowing Rock
Fall in the High Country is nothing short of spectacular and a perfect time for having a portrait created of your family. The air is crisp and clear. Temperatures are moderate and the leaves are ablaze with color.
We've been creating portraits in the Blowing Rock area for years (we have over 30 years of combined experience as professional photographers) and we know all the best locations for portraits. We'd love to find just the right spot for your group.
This beautiful portrait of mom, dad, and daughter is an example of a CLASSIC PORTRAIT. Everyone is thoughtfully posed, smiling, and looking at the camera. We create these types of portraits during every session.
In addition to the Classic Portrait, we'll also create portraits that are illustrative like this one: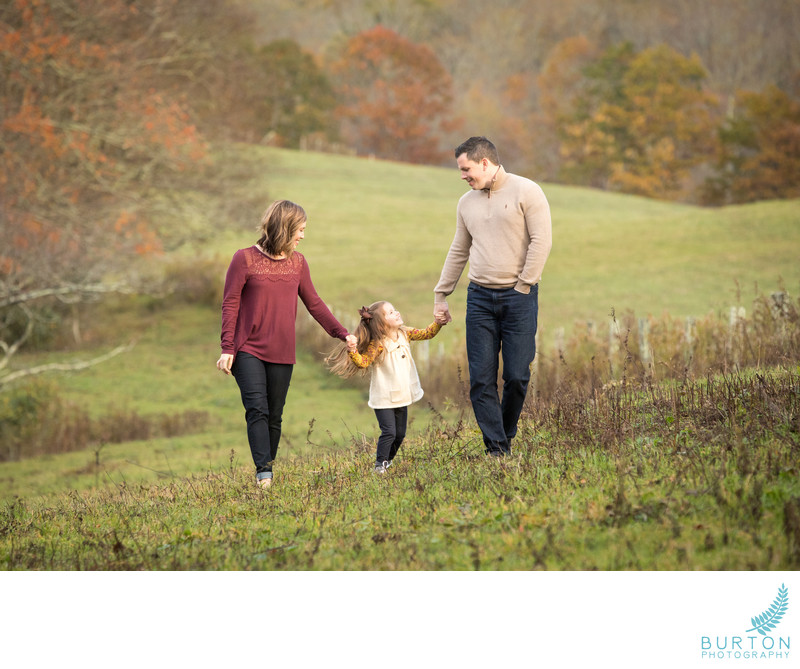 ILLUSTRATIVE PORTRAITS are more spontaneous, active, and unposed. Yes, we knew where to have the family walk to get the best light and background but then it was all about mom, dad, and daughter enjoying their time together. They forgot that we were even there.
We're often told how fun our portrait sessions are and we're glad to hear it! We want your family to have good memories of the portrait session because you'll remember the fun you had every time you look at your portrait hanging on the wall.
We'd love to celebrate your family with a portrait. Give us a ring and let's make it happen for you. 828-266-9889
Location: Blowing Rock, NC.