Information - Baby Portrait Plan
Treasured today. Priceless tomorrow.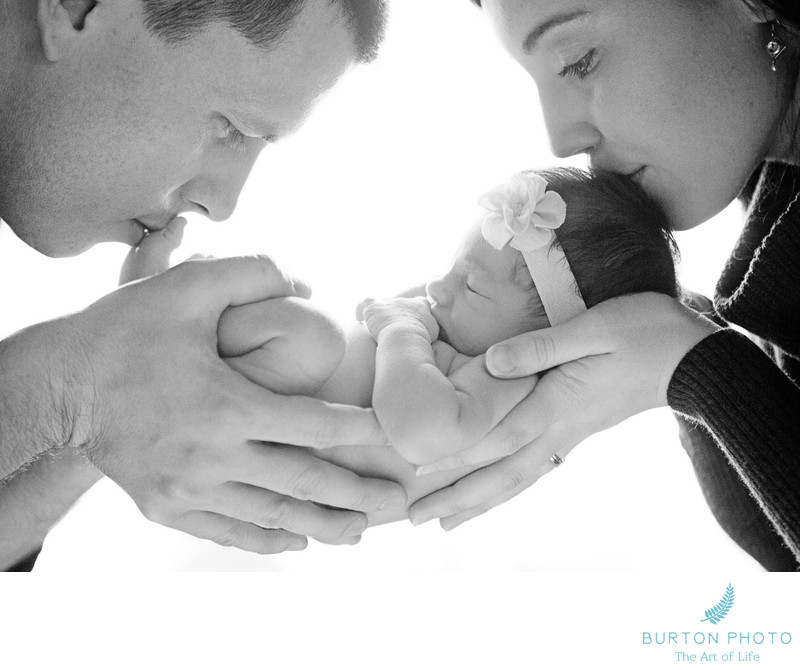 Your baby's first year will go by in a flash. From counting their tiny fingers and toes to cheering for them as they learn to walk, it all happens so fast. Working as a team, Jonathan and Bonnie will create the portraits that will help you remember your child as a precious newborn, a smiley baby and their entry to toddler-land. After the third session is completed, we'll combine your favorite images from your sessions to design a gorgeous leather-bound, first-year album.
Baby Portrait Plan includes:
3 portrait sessions (value of $600) 60-90 minute in studio or on-location
First session: newborn
Second session: 6-8 months (baby is sitting up)
Third session: 11-14 months (baby is almost ready to walk or walking)
8x8" Custom designed leather bound album holding twenty of your favorite images from your three sessions (value of $950). Additional images can be included in your finished album with cost-per-additional image pricing.
You'll make three payments of $380 (due 1 week before your session date) for a total of $1140 (add NC sales tax). You'll save $410 off our normal session and album prices!
In addition, the First Year plan includes:
20-40 proofs (from each session) to choose from at your proof viewing/ordering appointment - normally ready 10-14 days after the session.
Social Sharing digital files of a select number of your favorite portraits from each session (lightly watermarked and not intended for print).
Burton Photography is a full service photography studio and offers a variety of professionally created products from your session images. Wall portraits begin at $210, table top prints begin at $30, Fine Art Albums, Portrait Boxes, Custom cards are all popular products!
Find more information about studio products: Click HERE
Questions? Ready to schedule your session? We're happy to help.