Information - Baby Portrait Plan
Treasured today. Priceless tomorrow.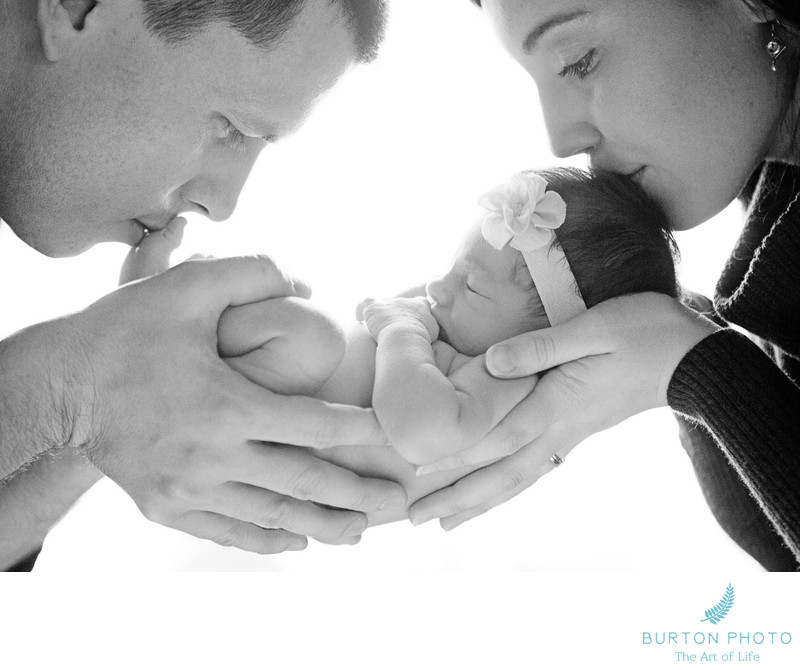 Your baby's first year will go by in a flash. From counting their tiny fingers and toes to cheering for them as they learn to walk, it all happens so fast.
Working as a team, Jonathan and Bonnie will create the portraits that will help you remember your child as a precious newborn, a smiley baby, and their entry to toddler-land.
Baby Portrait Plan includes:
3 portrait sessions in-studio or on-location (value of $570)
First session: newborn
Second session: 6-8 months (baby is sitting up)
Third session: 11-14 months (baby is almost ready to walk or walking)
You'll make one payment of $470 (save $100) for the newborn session and have 18 months to complete the next two sessions. Please note that portrait products/digital files are not included in the session fee.
Here's an overview of our Studio Products where you will find information about our Portrait Books, Portrait Boxes, and Custom Wall Art. Typically, Baby Plan clients are purchasing a collection of portraits in a book or box (a selection of portraits from each session) and also wall art. You'll be free to choose just the portrait products that you love.
As part of the Baby Portrait plan, you'll receive an exclusive discount of 20% off all purchases from your three baby sessions.
You'll see 20-50 proofs (from each session) to choose from at your ordering appointment - normally ready 10-14 days after the session.
A maternity session can be added to the baby plan for an additional $100. We recommend scheduling that session at about 33 weeks.
Questions? Ready to schedule your session? We're happy to help.