Information - Baby Portrait Plan
Treasured today. Priceless tomorrow.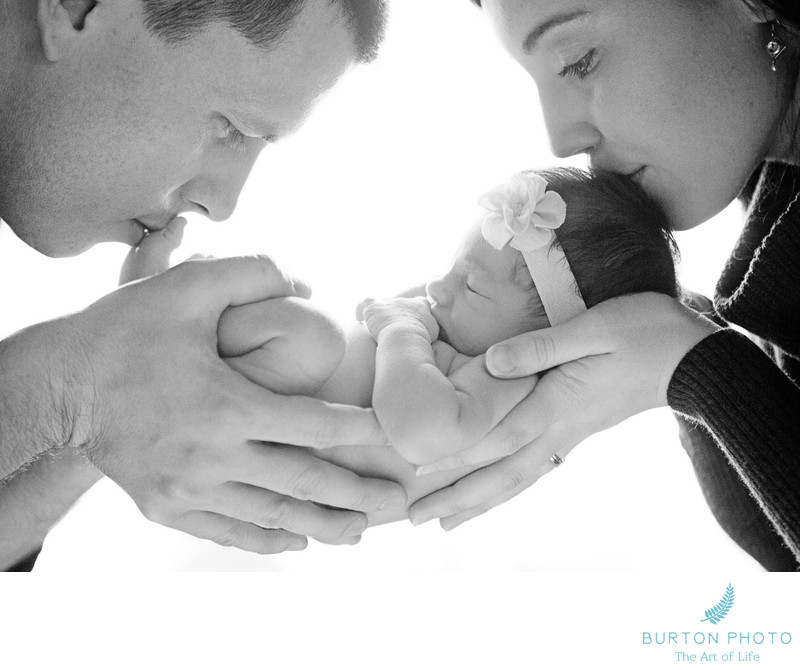 Your baby's first year will go by in a flash. From counting their tiny fingers and toes to cheering for them as they learn to walk, it all happens so fast.
Working as a team, Jonathan and Bonnie will create the portraits that will help you remember your child as a precious newborn, a smiley baby and their entry to toddler-land.
After the third session is completed, we'll combine your favorite images from your three sessions to design a gorgeous leather-bound, first-year book. Or, you can choose to showcase your portraits in a beautiful portrait box filled with fine art prints.
Baby Portrait Plan includes:
3 portrait sessions in studio or on-location (value of $540)
First session: newborn
Second session: 6-8 months (baby is sitting up)
Third session: 11-14 months (baby is almost ready to walk or walking)
Custom designed, Portrait Book or Portrait Box of your favorite eighteen portraits from your three sessions (value of $1980).
You'll also receive hi-resolution, companion digital files (printable up to 8x10") of your eighteen chosen portraits.
You'll make three payments of $600 (due 1 week before your session date) for a total of $1800 (add NC sales tax). You save $720 off of our regular prices!
You'll see 20-40 proofs (from each session) to choose from at your ordering appointment - normally ready 10-14 days after the session.
Here's an overview of our Studio Products where you will find information about our Portrait Books, Portrait Boxes, and Custom Wall Art.
Questions? Ready to schedule your session? We're happy to help.