Information - Baby Portrait Plan
Treasured today. Priceless tomorrow.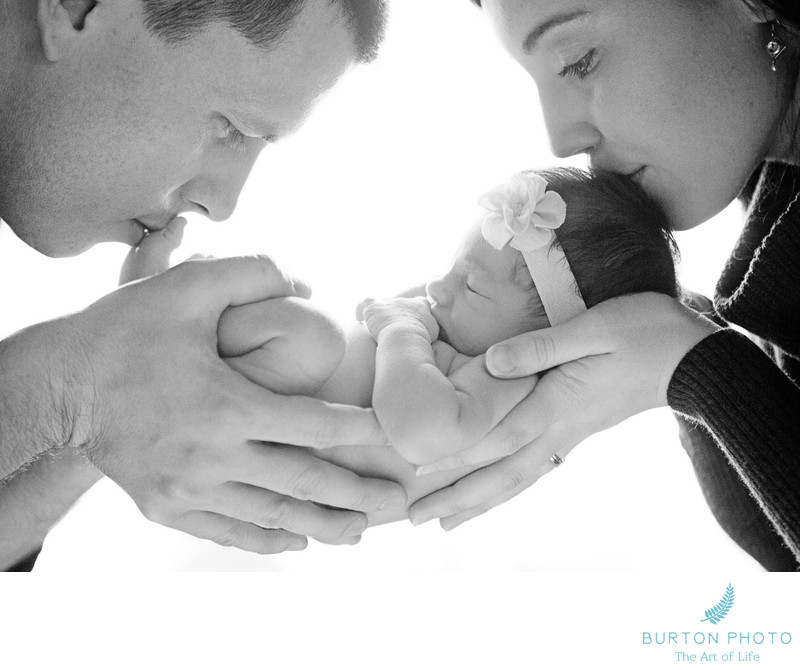 Your baby's first year will go by in a flash. From counting their tiny fingers and toes to cheering for them as they learn to walk, it all happens so fast.
Working as a team, Jonathan and Bonnie will create the portraits that will help you remember your child as a precious newborn, a smiley baby, and their entry to toddler-land.
Baby Portrait Plan includes:
3 portrait sessions in-studio or on-location (value of $570)
First session: newborn
Second session: 6-8 months (baby is sitting up)
Third session: 11-14 months (baby is almost ready to walk or walking)
You'll make one payment of $470 (save $100) for the newborn session and have 18 months to complete the next two sessions.
As part of the Baby Portrait plan, you'll receive an exclusive discount of 20% off all purchases from your three baby sessions.
You'll see 20-40 proofs (from each session) to choose from at your ordering appointment - normally ready 10-14 days after the session.
Here's an overview of our Studio Products where you will find information about our Portrait Books, Portrait Boxes, and Custom Wall Art.
A maternity session can be added to the baby plan for an additional $100. We recommend scheduling that session at about 33 weeks.
Questions? Ready to schedule your session? We're happy to help.