Newborn and Baby Photographer
Your baby's first year will go by in a flash. From counting their tiny fingers and toes to cheering for them as they learn to walk, it all happens so fast. Working as a team, Jonathan and Bonnie will create the portraits that will help you remember your child as a precious newborn, a smiley baby and their entry to toddler-land.
Newborns
Creating portraits of your newborn requires an extra skill set! This is where Bonnie really shines. She soothes and shushes and gets your newborn nice and relaxed, ready to be photographed. You can sit back and watch the session in progress. We don't use many props and prefer a more simple, classic approach. That being said, if you have a sentimental teddy bear or blankie, we're always happy to incorporate those items into the session.
At our studio, we have beautiful, soft window light that we put to good use with our newborn babies. We can also shoot the session in your home. Here's an example of a simple but precious newborn portrait.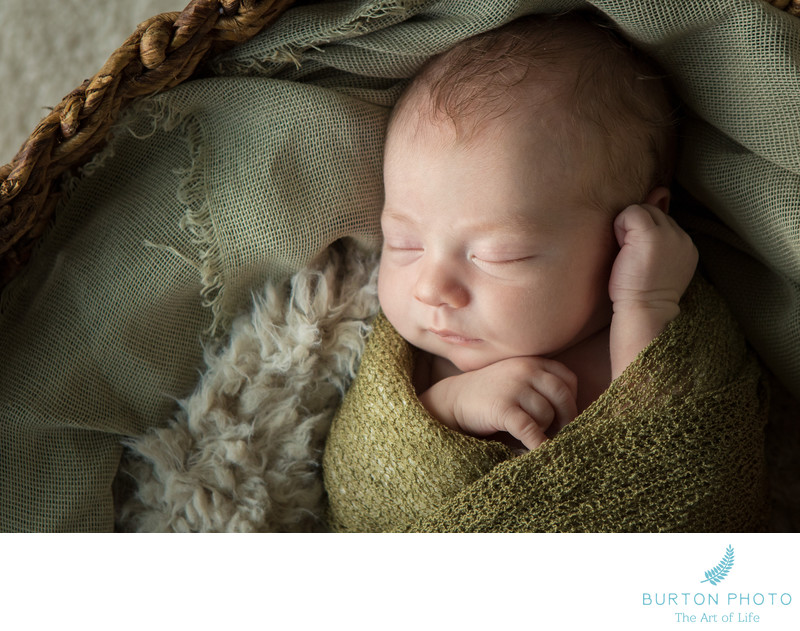 Here's another newborn portrait incorporating two "lovey" dolls from Cuddle and Kind. Cuddle and Kind is a give-back company. For every doll that is purchased, they provide meals to a hungry child.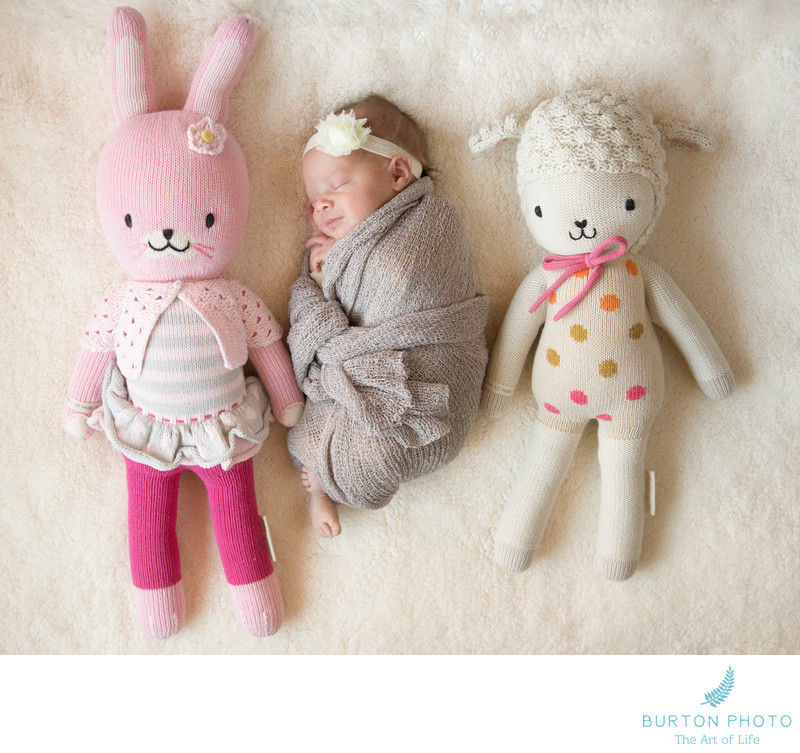 Smiles
You'll work hard to coax that first smile from your baby. We'll help you remember those toothless grins that melt your heart. Babies from 4-8 months are at a great age for portraits. Whether lying on their backs, pushing up off their bellies or sitting up, babies at this age are wonderful portrait subjects.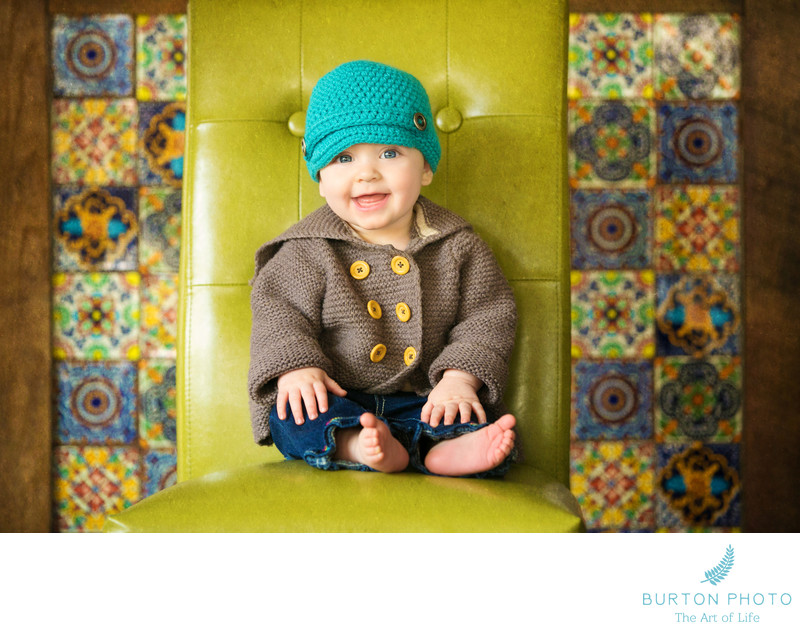 Learning to Walk - Or, Better Yet, Right Before!
Before your baby takes off walking, when they are pulling up and holding onto something, is favorite time to create your baby's portraits. It's magic. You find the best lighting, and a great location, and give them something to steady themselves. They are perfectly content and happy to smile for you.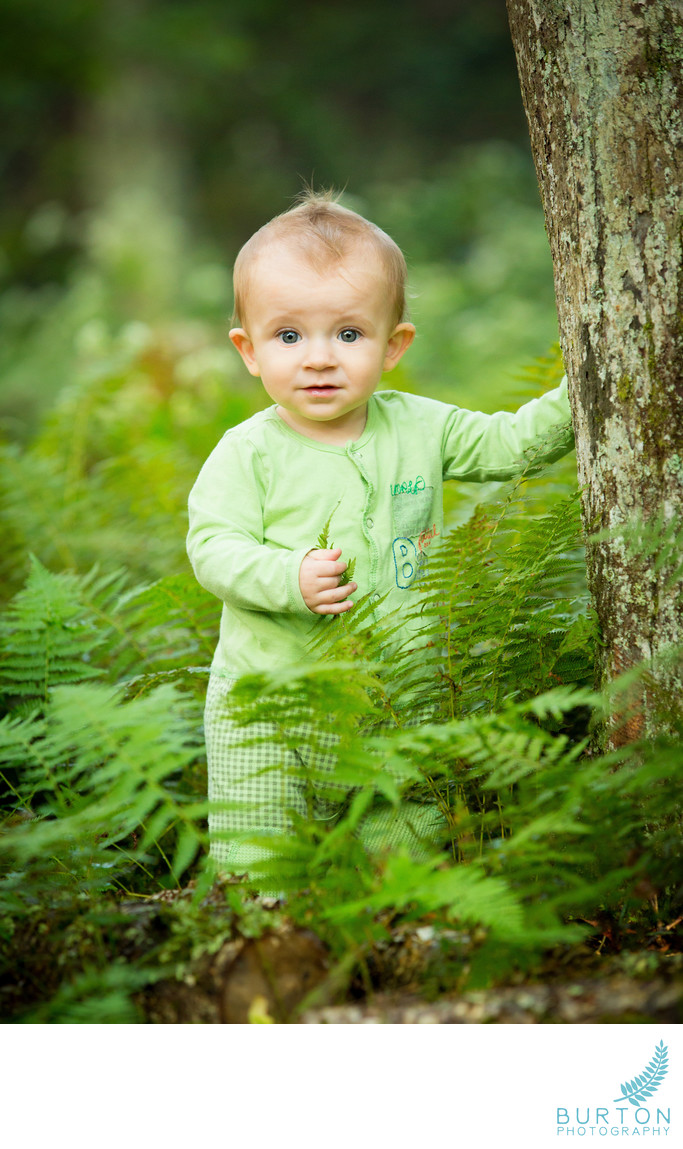 We'd love to discuss creating portraits of your baby. You may want to consider our cost-saving First Year Plan. Information on regular children's portrait sessions and pricing can be found HERE.
Questions? We'd love to talk to you!