Newborn to First Birthday
Information - Newborns to First Birthday
FIRST YEAR PLAN
Treasured today. Priceless tomorrow.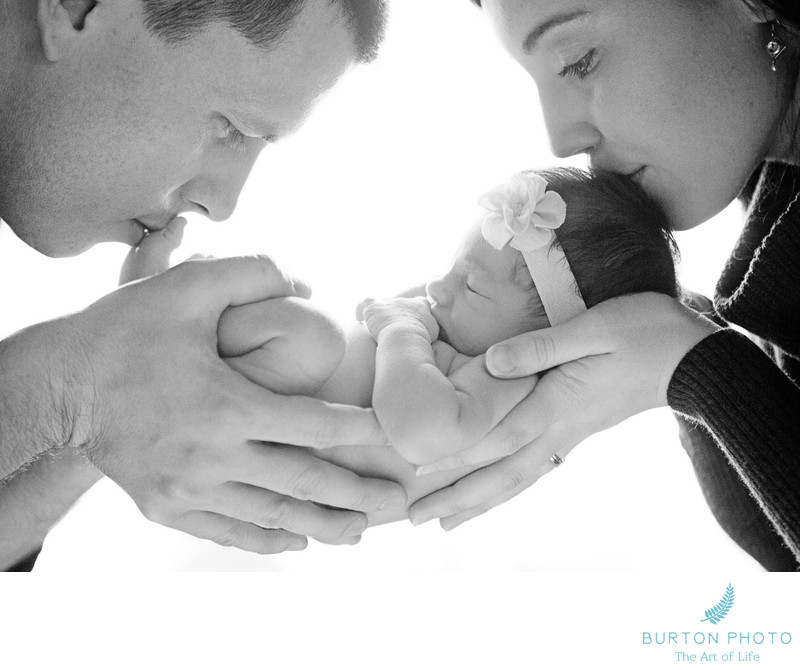 Your baby's first year will go by in a flash. From counting their tiny fingers and toes to cheering for them as they learn to walk, it all happens so fast. Working as a team, Jonathan and Bonnie will create the portraits that will help you remember your child as a precious newborn, a smiley baby and their entry to toddler-land. After the third session is completed, we'll combine your favorite images from your sessions to design a gorgeous leather-bound, first-year album.
First Year plan includes:
3 portrait sessions (value of $600) 60-90 minute in studio or on-location
First session: newborn (4-14 days old)
Second session: 6-8 months (baby is sitting up)
Third session: 11-14 months (baby is almost ready to walk or walking)
8x8" Custom designed leather bound album holding twenty of your favorite images from your three sessions (value of $950). Additional images can be included in your finished album with cost-per-additional image pricing.
You'll make three payments of $380 (due 1 week before your session date) for a total of $1140 (add NC sales tax to the third payment). You'll save $410 off our normal session and album prices!
In addition, the First Year plan includes:
20-40 proofs (from each session) to choose from at your proof viewing/ordering appointment - normally ready 10-14 days after the session.
Custom Album APP for your mobile device with a select number of your favorite, lightly watermarked images for sharing on social media. You'll receive an Album APP from each session.
Burton Photography is a full service photography studio and offers a variety of professionally created products from your session images. Wall portraits begin at $210, table top prints begin at $30, Fine Art Albums, Portrait Boxes, Custom cards are all popular products!
Find more information about studio products: Click HERE
DIGITAL FILES
Whenever anyone asks about digital files, we try to imagine the reasons they want them…whether it's for social media, archiving, making prints at a later date, etc.
When you consider the options for archiving images, the time-tested, proven form is a professional quality print – whether it's a Photographic Print, Fine Art Print, Canvas or Metal Portrait. Professional quality papers, canvases and archival one hundred year inks insure that with proper care, your images will still be beautiful generations from now.
We keep a copy of all the images we create so you can always come back to us in the future for additional prints, canvases, etc.
The Album APP you'll receive after viewing your proofs will give you an easy way to share images on social media. The images are lightly watermarked and are not intended for print.
If your purchase is $3000+ we will provide complimentary digital copies of any images that you purchase upon request (printable up to 8x10").
Questions? Ready to schedule your session? We're happy to help.
Newborn to First Birthday