Top Tips for Successfully Including Your Pups in Your Wedding Photos


Furbabies often come as part of the package when you first meet your spouse. Or more often, getting a dog is a decision that couples make together once they are in a committed relationship. If you have a dog, we know they are an important part of your family and we're happy for them to be included. With our years of experience, we have a few tips that will help make this not only possible, but also a great idea!

Tip One – Include Them in Your Photos
We have photographed dozens of dogs during weddings and engagement sessions and have a "bag of tricks" to get their attention and look their best. For example, Jonathan "speaks" dog and Bonnie has a remarkable "meow" that will perk up their ears and make them smile. Including your dogs can also help YOU relax for your photos as you interact with them. We love dogs. Here's Dolly the Bulldog with her mom and dad at their engagement session in Georgetown: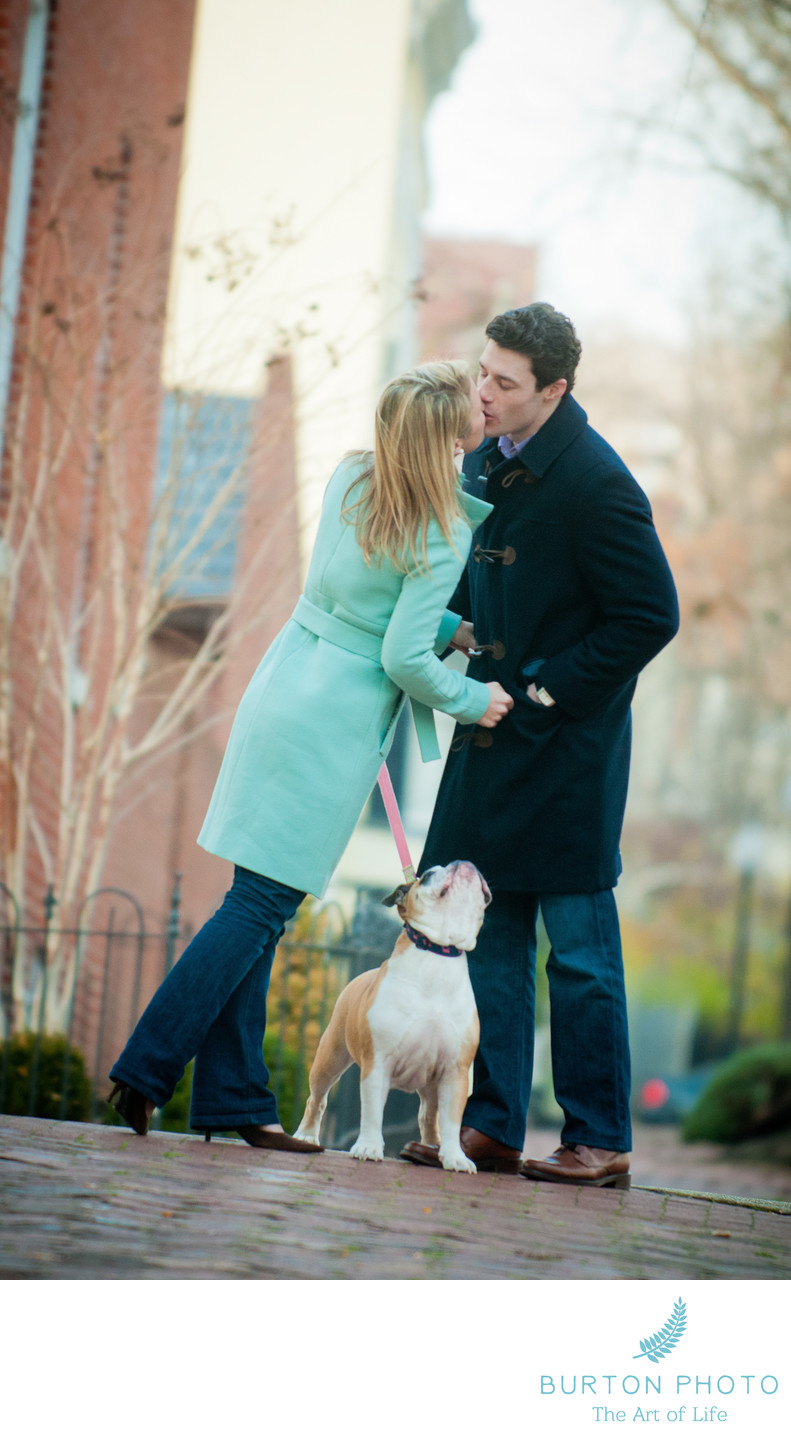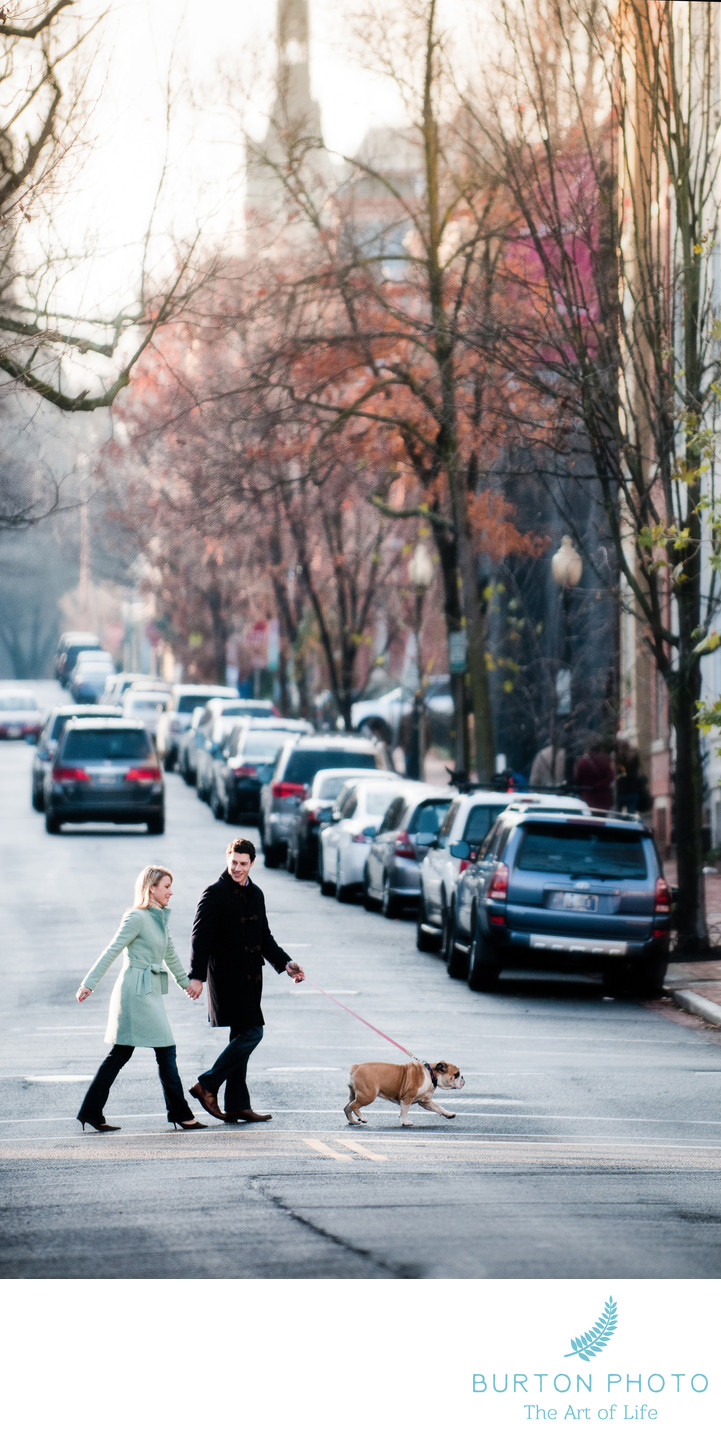 Tip Two – Enlist Some Help
Especially on the wedding day, it's a good idea to ask someone to specifically be in charge of your dogs. Your dog will need potty breaks and you don't want to be the one out in the grass telling your golden retriever to HURRY up and do its business…or picking up the business. Your dog-sitter designee can focus on making sure your dog stays calm, has food and water, has enough exercise, and can take charge if things take an unexpected turn. Your dog minder should only have ONE job on the wedding day – taking care of the dogs. So please don't ask your maid of honor even if she is a second mom to your pup. Consider hiring a professional!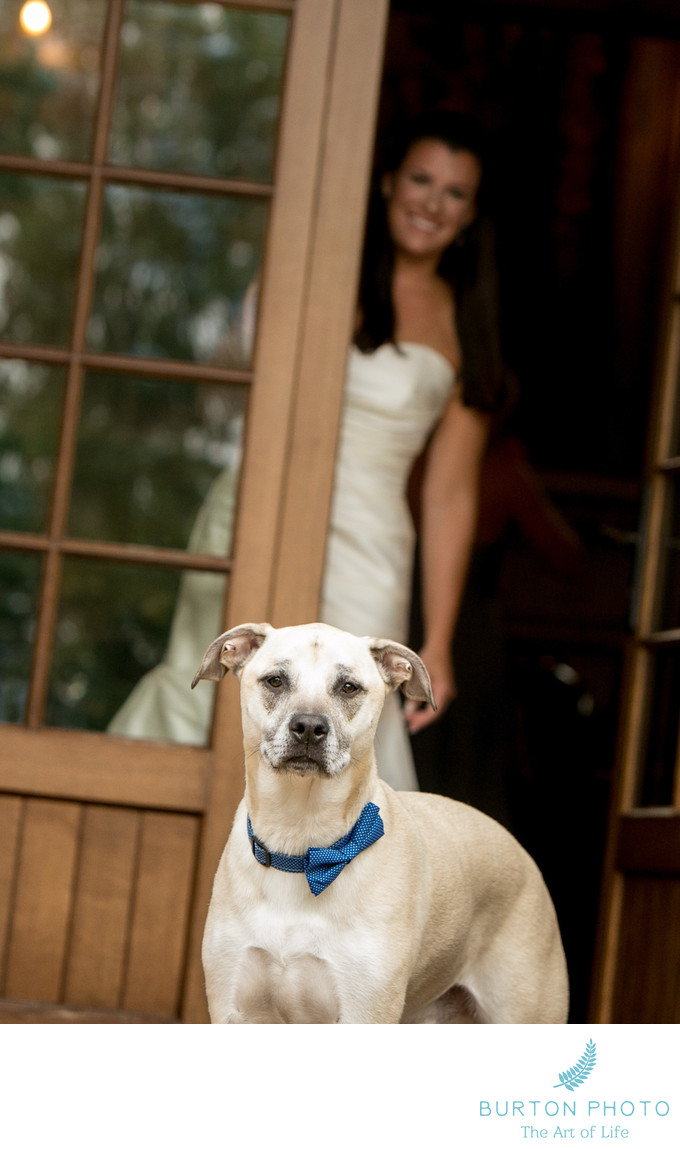 Tip Three – Check With Your Venue
Check ahead to make sure that your dog will be welcome at your venue. It will save on potential heartbreak/disappointment on your wedding day. Have a plan for where the dog will rest comfortably after the wedding ceremony. Berkley was so "chill" he got to be part of the wedding formals after the ceremony:
Consider bringing your dog down the aisle in a wagon decorated for your big day:


Tip Four – Play Fashion Show
Your dog probably isn't used to wearing that cute outfit (or any kind of outfit) you bought from Etsy. Help them get accustomed to that special collar, veil, or tutu ahead of time when they are relaxed. Put the clothing on them with lots of praise and treats. If they are constantly trying to get it off or look completely miserable, try letting them wear something a little less elaborate. You don't want a pouting pooch with their head down and tail tucked on your wedding day. These little pups were right at home in their elegant formal attire:


Tip Five – Have Realistic Expectations
Dogs have their strengths and weaknesses and you know them better than anyone. If your dog is anxious around strangers or strange places, consider how they may react on a busy wedding day. Take a trial run at an outdoor shopping center or other busy place to see how they respond to all the hustle and bustle. If they are cowering between your legs or barking at every little thing that twitches, consider including them for some pictures ahead of time but leaving them safe and secure during the ceremony. Or, you can always include your furry friend without actually having them there. For example, check out this awesome Groom's Cake that looks exactly like Gus, the yellow lab:


Tip Six – Know Your Guests
This might be hard with a large wedding guest list but if you can, let your guests know that your Great Dane will be part of your wedding ceremony. Some people are really, really afraid of dogs (sad, but true). You'll want to avoid the uncomfortable situation of your Great-Aunt running terrified out of the venue. Someone with a severe allergy will also appreciate knowing in advance that Fido will be carrying the rings down the aisle. If you're unsure, include your pet in your engagement session for some fun portraits that you'll treasure: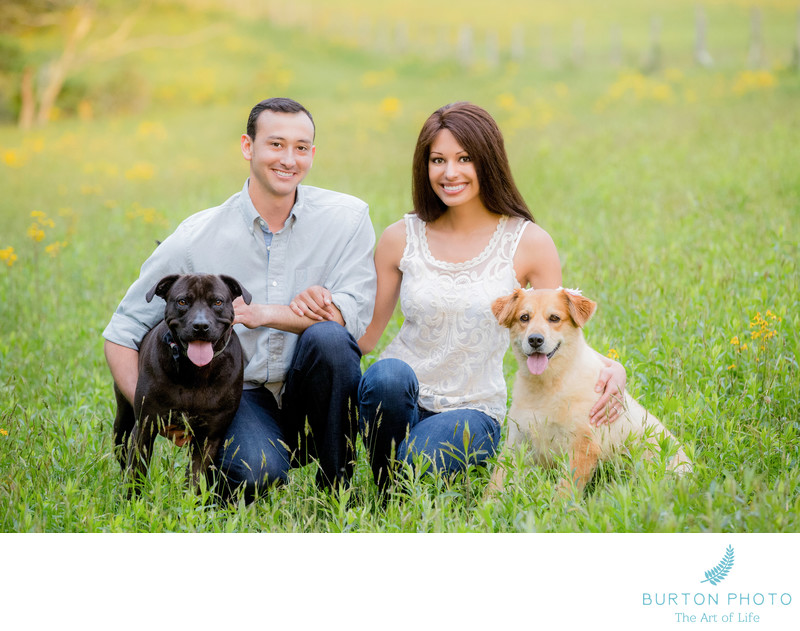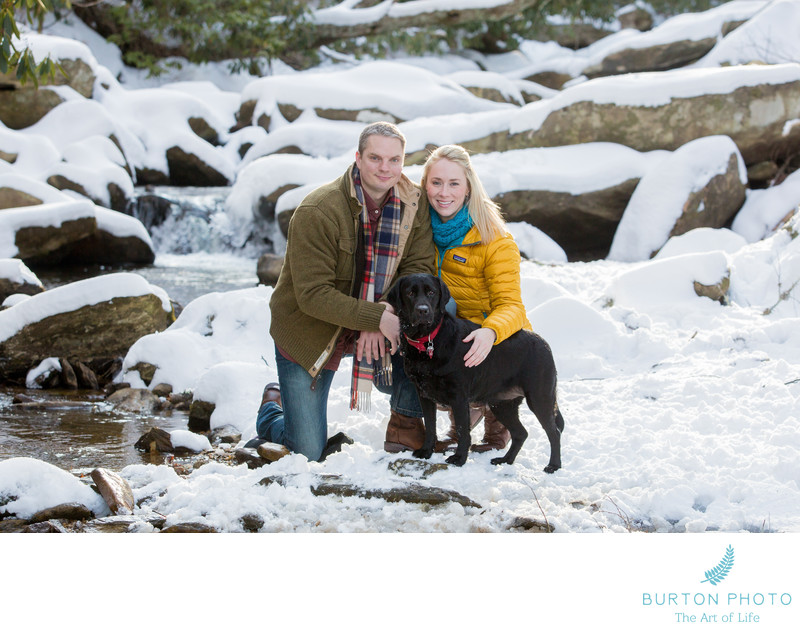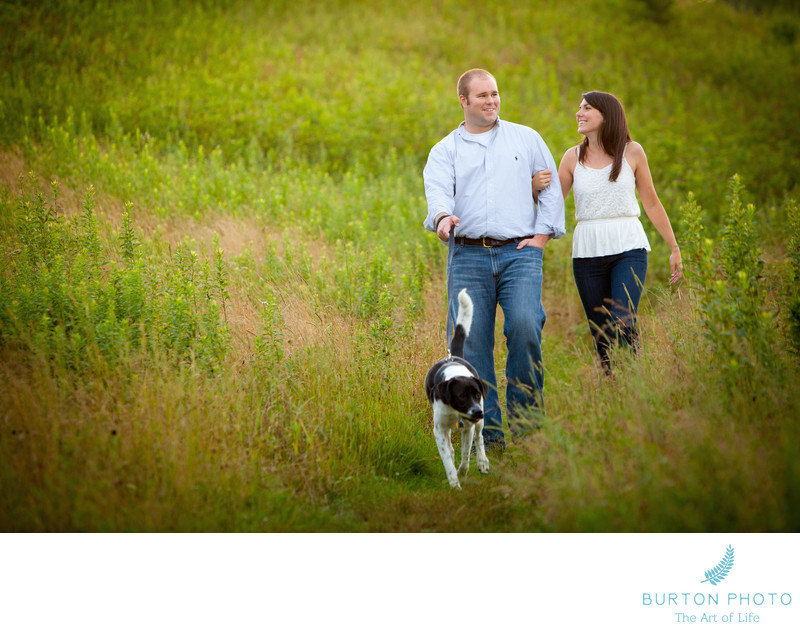 Top Tips - Including Your Pups In Your Wedding Photos